For this week's #TributeTuesday we recognize Amy Tinsley, math teacher at PHS - Port Huron Northern who is truly dedicated towards supporting students. Thank you Amy, for all you do and the impact you make!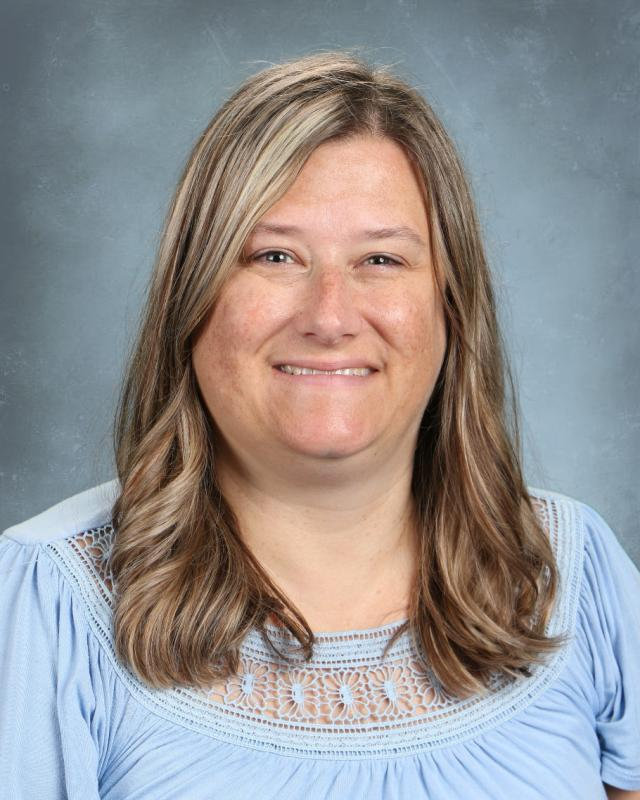 Happy #TributeTuesday to Will McLaughlin at PHS - Fort Gratiot Middle School - aka "Mr. Mc!" Mr. McLaughlin is a resource room teacher who is beloved by his students. Thank you for the positive mark you make everyday!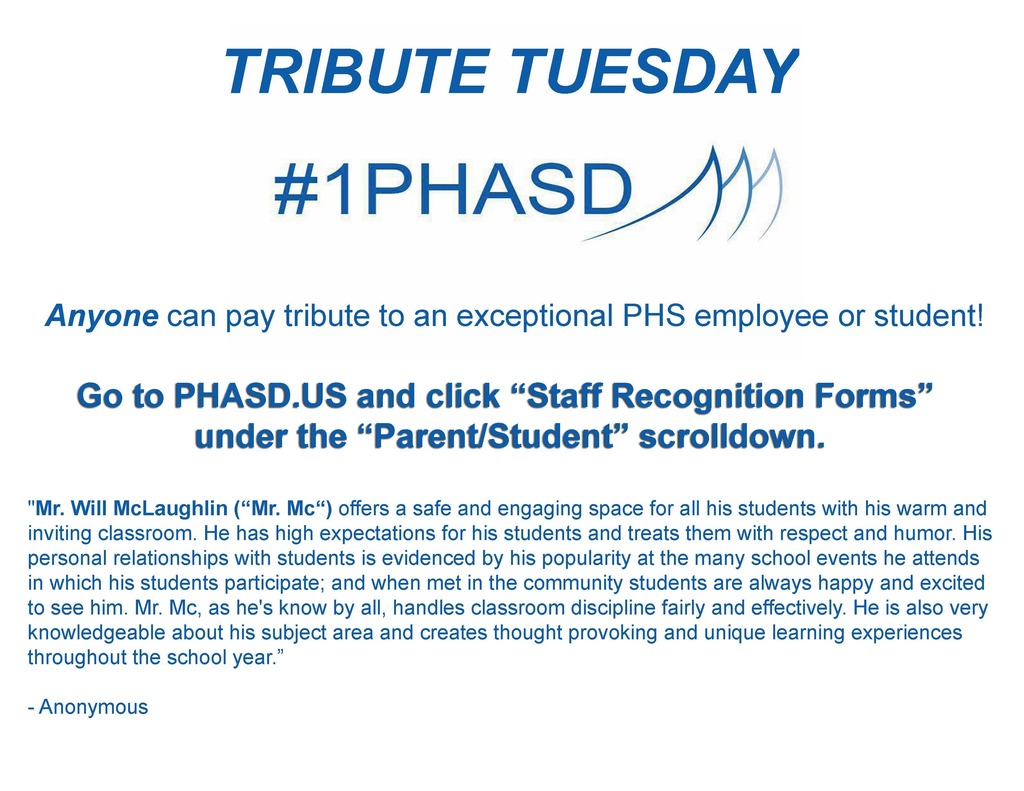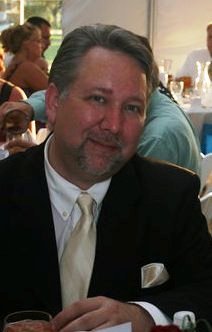 For this week's #TributeTuesday we recognize Becky Gilbert, who teaches the Biology and Biomedical STEAM PLTW - Project Lead The Way programs at PHS - Port Huron High School and coaches the Lady Big Red basketball team. Your involvement and leadership are creating a new generation of leaders for years to come. Thank you for all you do on behalf of your students!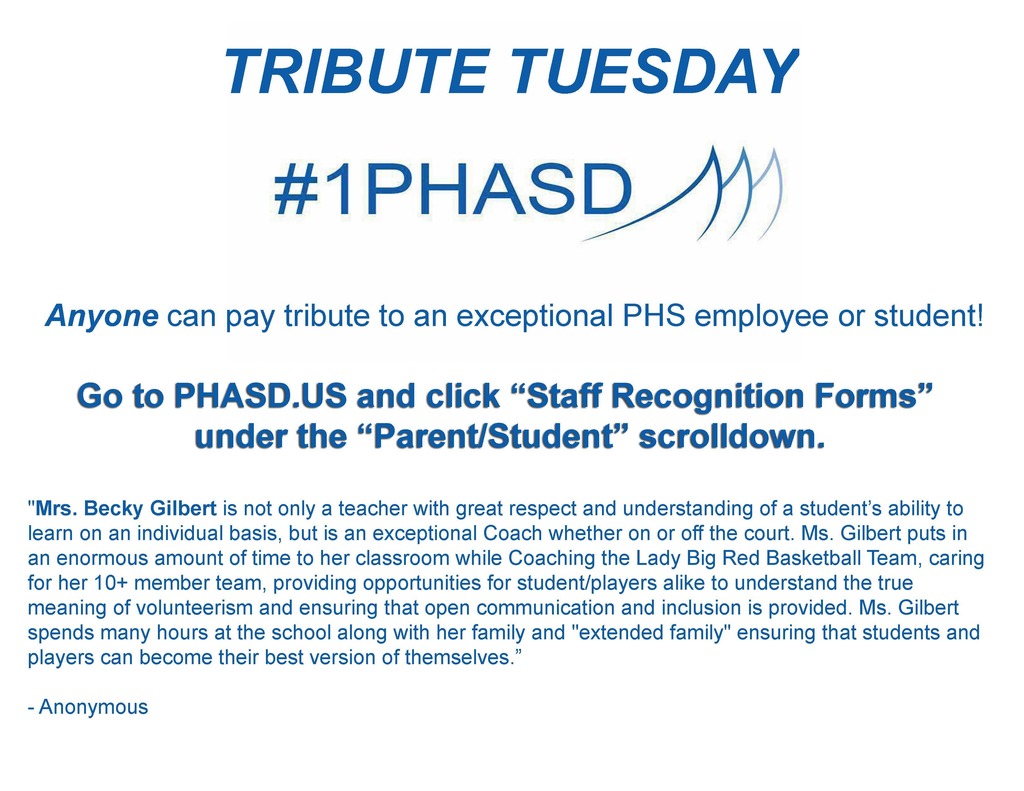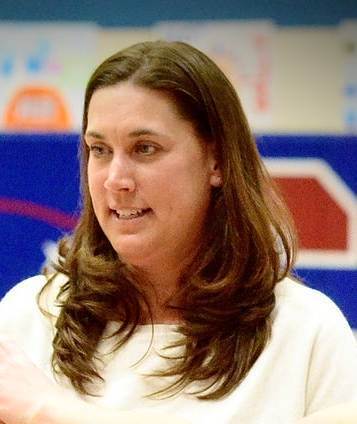 PHS - Port Huron Northern Drama presents: Mary Poppins

On Monday, #1PHASD welcomes PHHS junior Dylan Ladmirault to the student Instagram Takeover! Follow @PHSchools to see a week in student life from Dylan's experience. #PersonalizedSuccess4ALL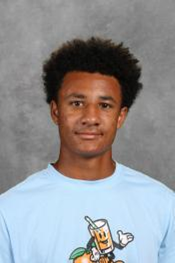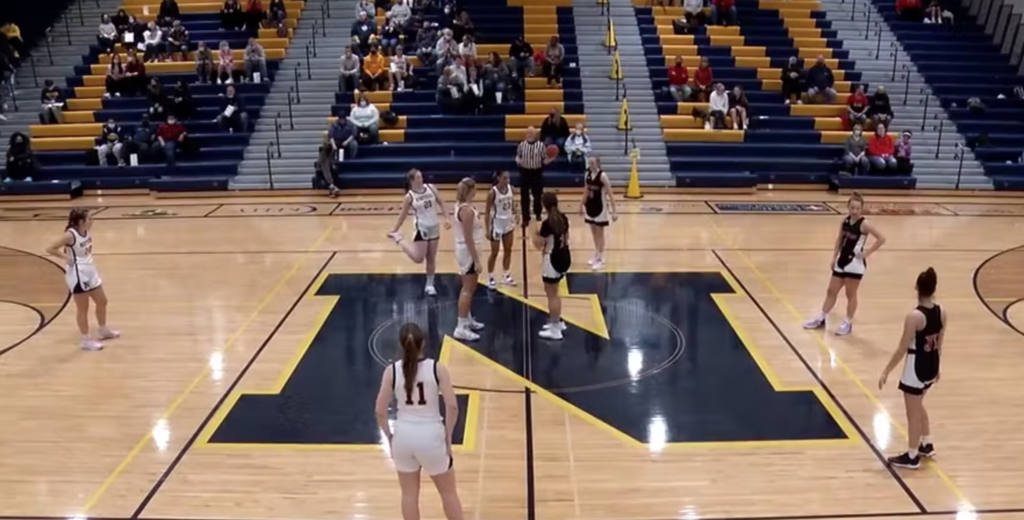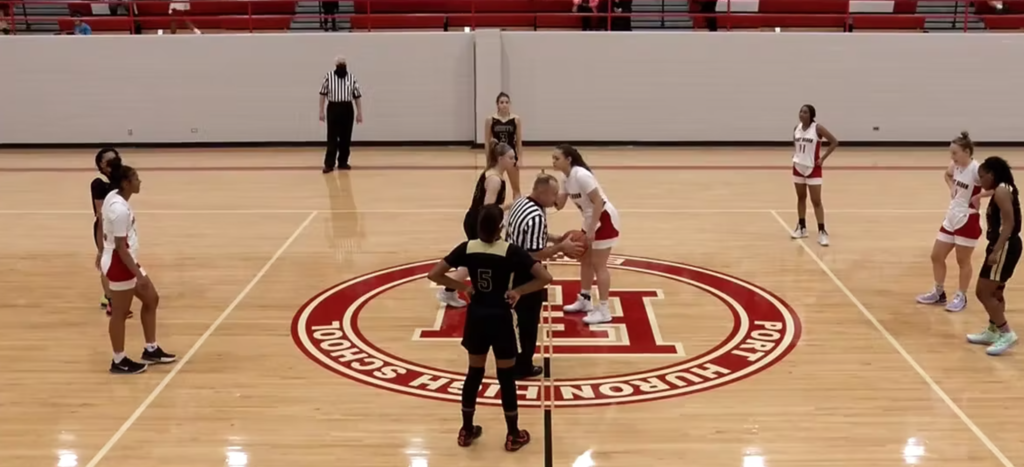 Blue Water Quiz Bowl League 2022 season has begun! Here are the results from Match 1 for both Varsity and JV.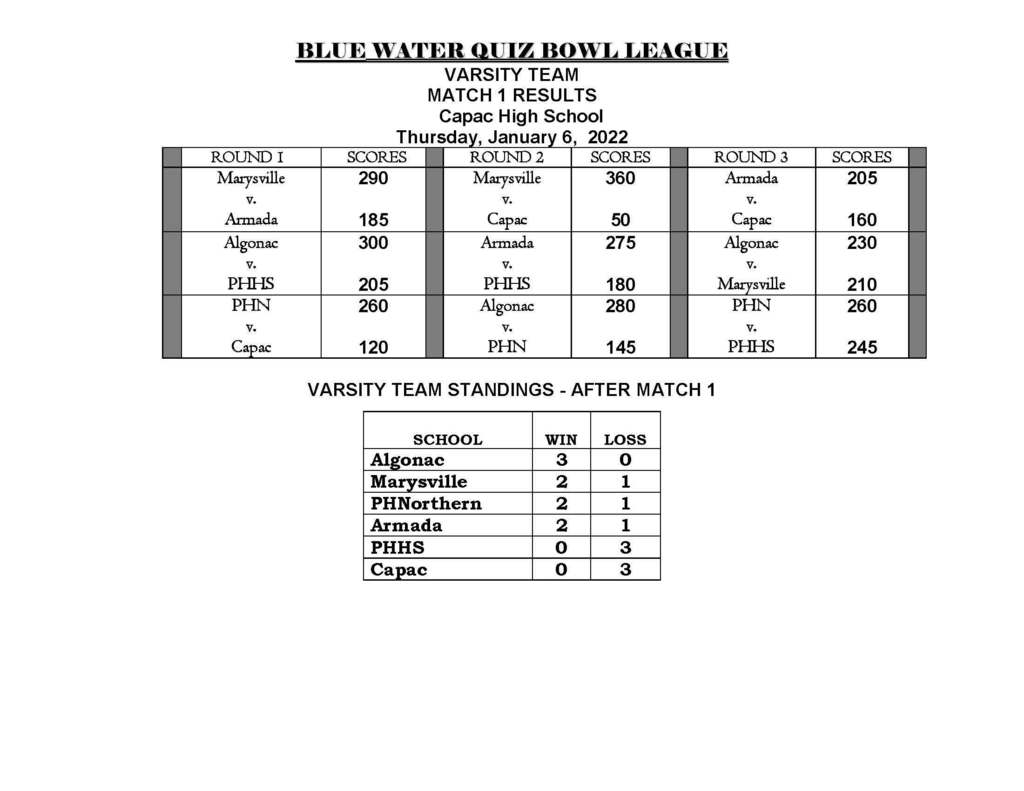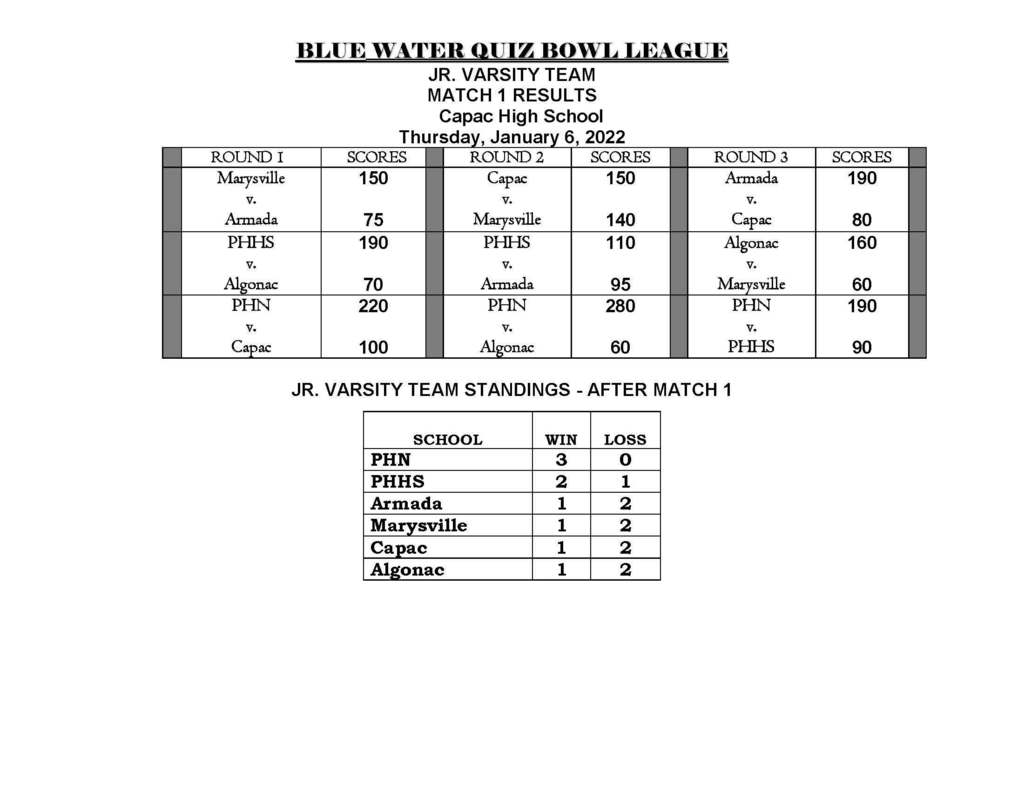 Quiz Bowl season 2022 has begun! Here are the first match results from the junior league.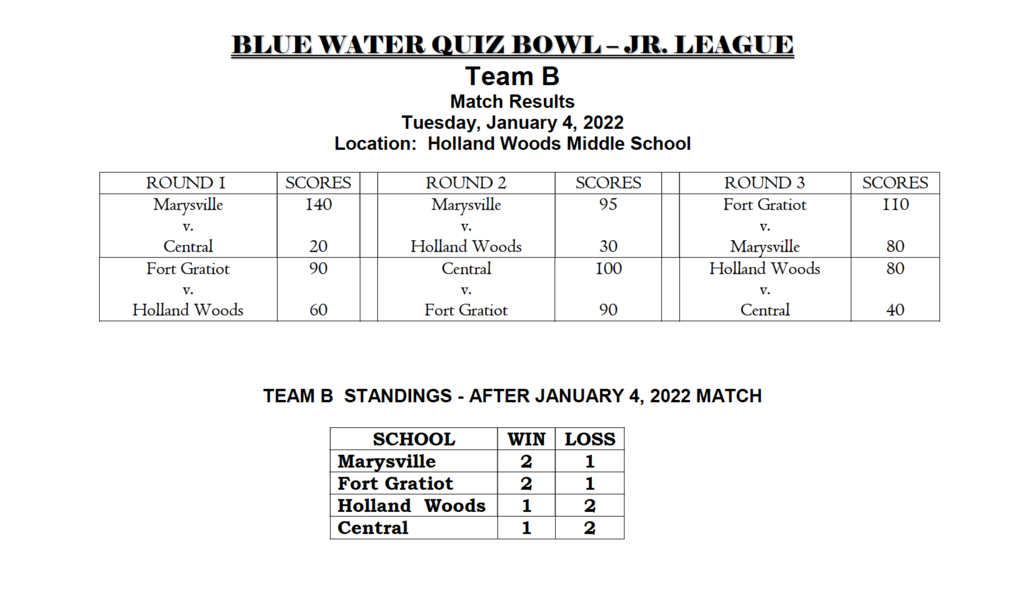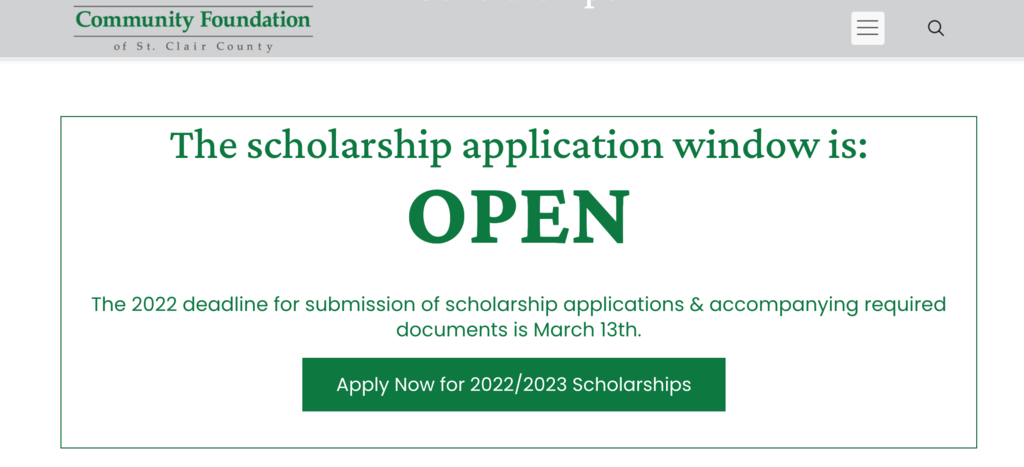 #TributeTuesdays are BACK! This week we share a message of thanks for Toni Schott, a kindergarten teacher at PHS - Keewahdin Elementary School. 👩‍🏫🍎📚❤ Your kindness and approach to personalized learning has made an amazing impact. Thank you! If you have a staff member of Port Huron Schools who has made a difference in your life or the life of your student(s), please nominate them at:
http://porthuronsd.ss16.sharpschool.com/parent__student/staff_recognition_form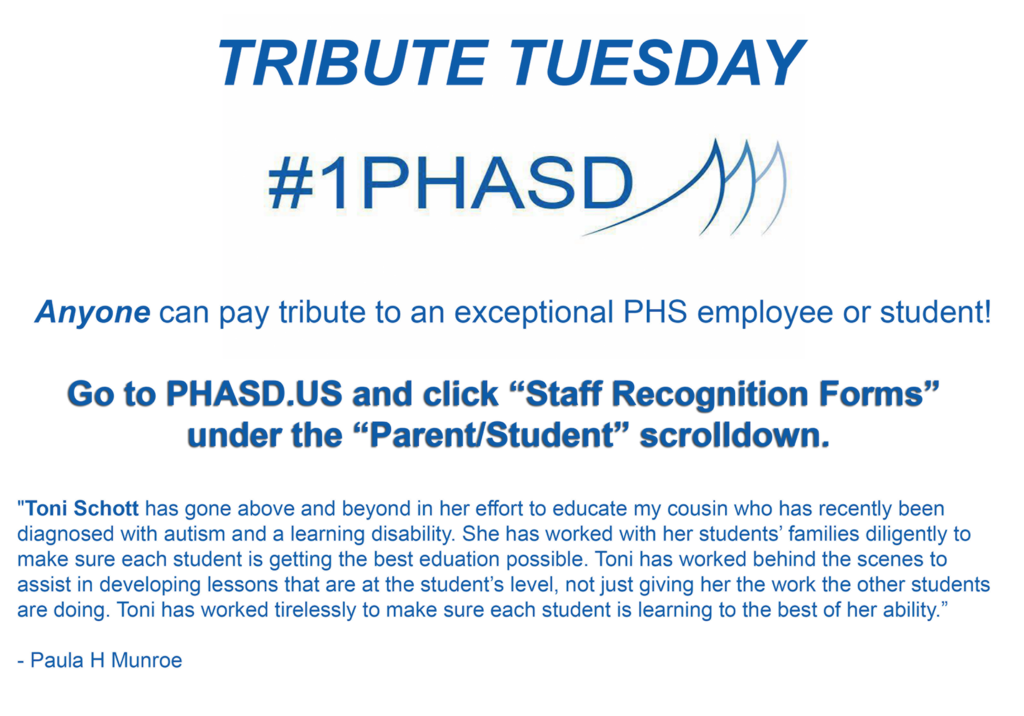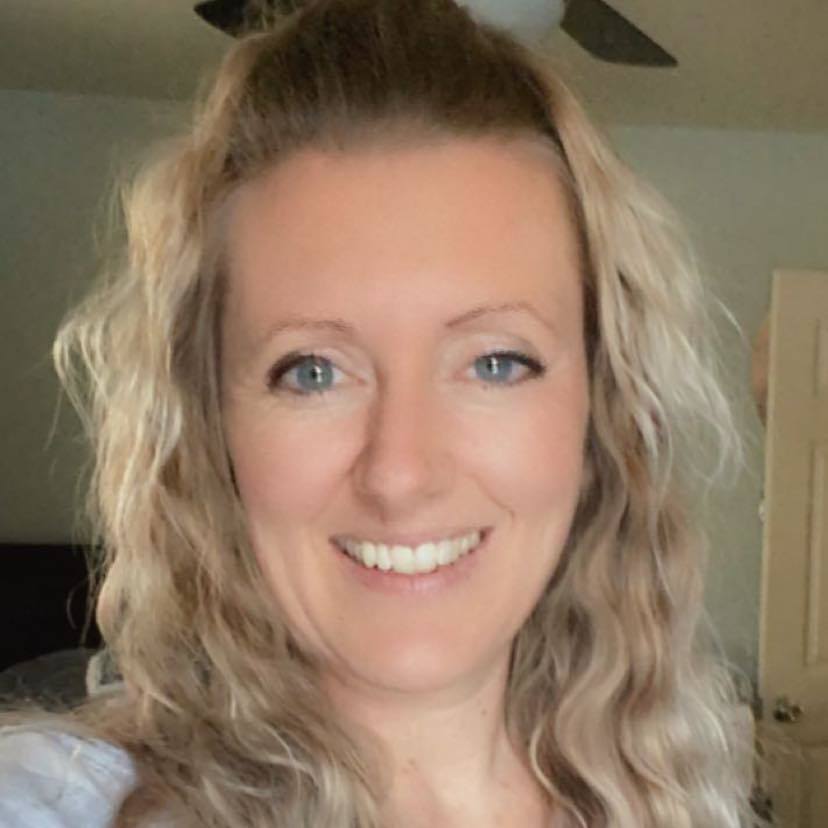 #TributeTuesdays are back! This week we recognize Michelle Corsich, secretary at PHS - Phoenix Academy and Harrison Adult Learning Center. She means so much to so many people with her kindness and care. Thank you! 👏👏👏👏👏❤ If you would like to nominate a staff member of #1PHASD who has made a positive impact on you or your student(s), please click here:
http://porthuronsd.ss16.sharpschool.com/parent__student/staff_recognition_form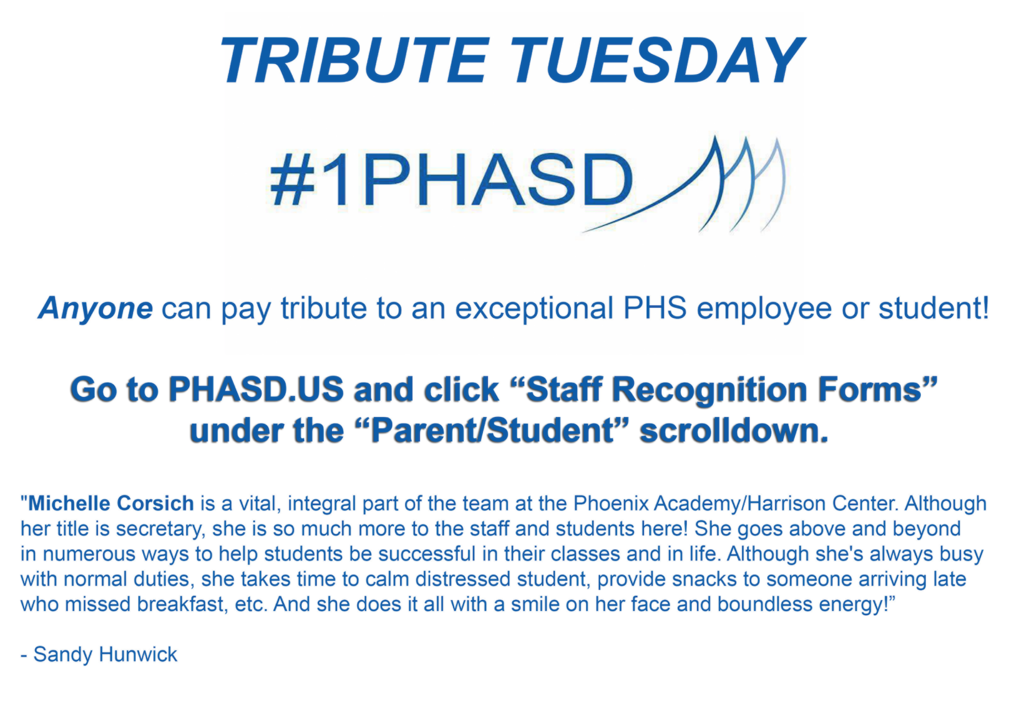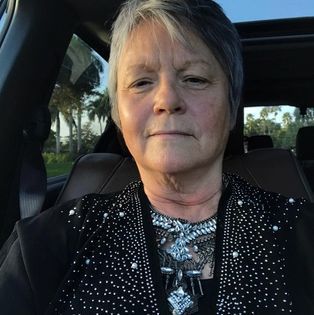 The PHS Reads podcast of stories continues! This week, we feature Malachi Mitchell from Port Huron Northern reading "The Elves and the Shoemaker." Here is the link to listen:
https://www.buzzsprout.com/1742267/9735675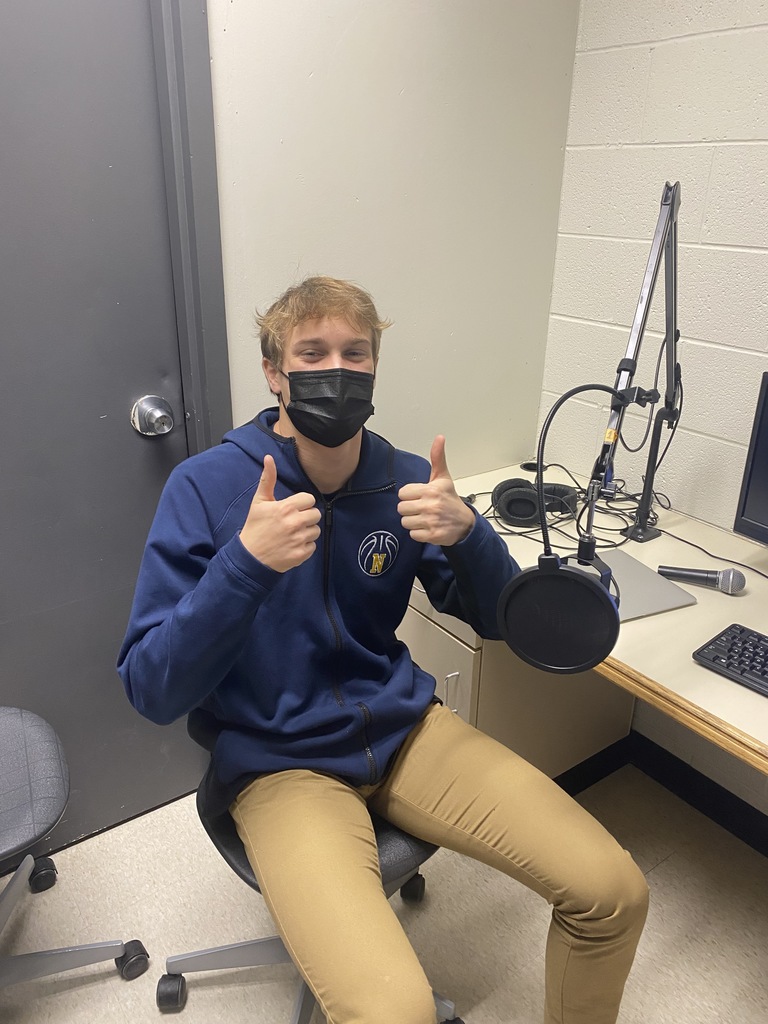 Happy Holidays! 🎄🎅❄️️🌟✨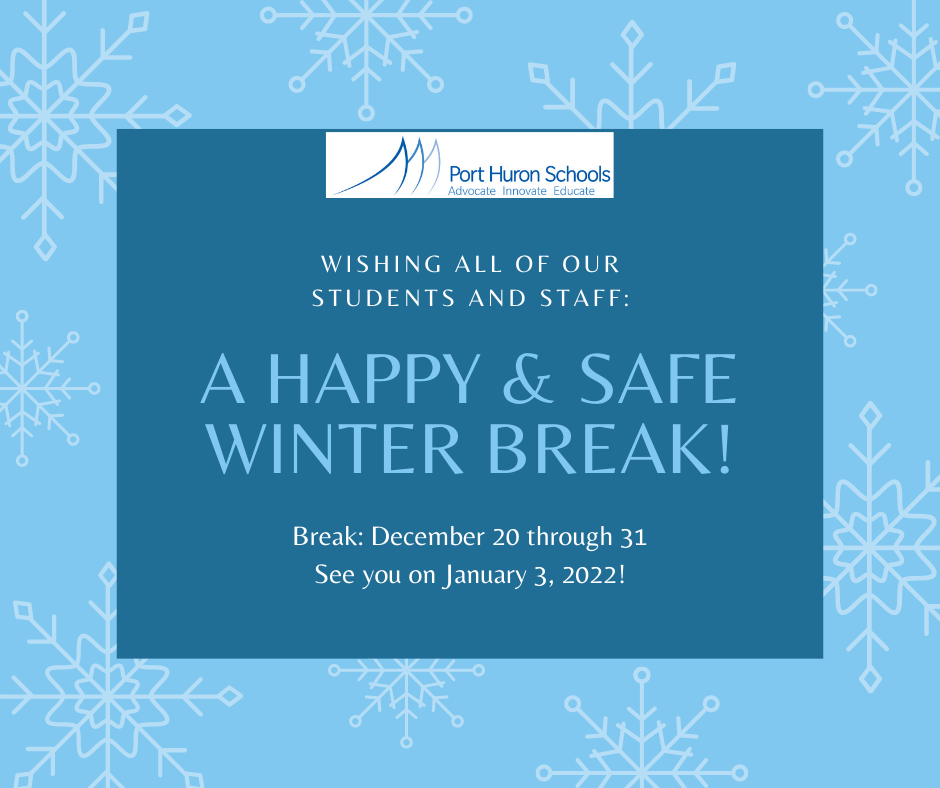 Instructions in case of positive COVID tests during Winter Break: We appreciate your cooperation notifying the school if your student is COVID 19 positive, so we can assist in contact tracing and notifying impacted individuals. Since all buildings will be closed Monday, December 20 - December 31, 2021 for the winter break, please contact the St. Clair County Health Department at (810) 987-5300 from 8 a.m. - 4:30 p.m. or complete their form to notify them if your student tests positive for COVID 19. The Health Department will contact trace and notify any close contacts. In addition, the health department will notify the applicable school, so we can update our records upon our return on Monday, January 3, 2022. Health Dept. Form:
https://hipaa.jotform.com/203146555888062


Parents, students and staff at Keewahdin Elementary enjoyed a Christmas concert in their new outdoor learning pavilion today. Thank you Lowe's Fort Gratiot, the Keewahdin PTA and other supporters for providing such a unique space for learning.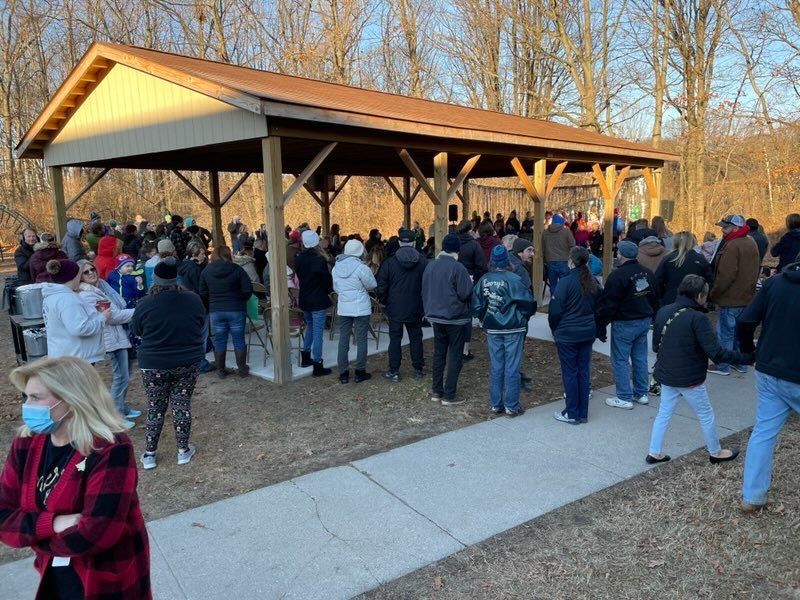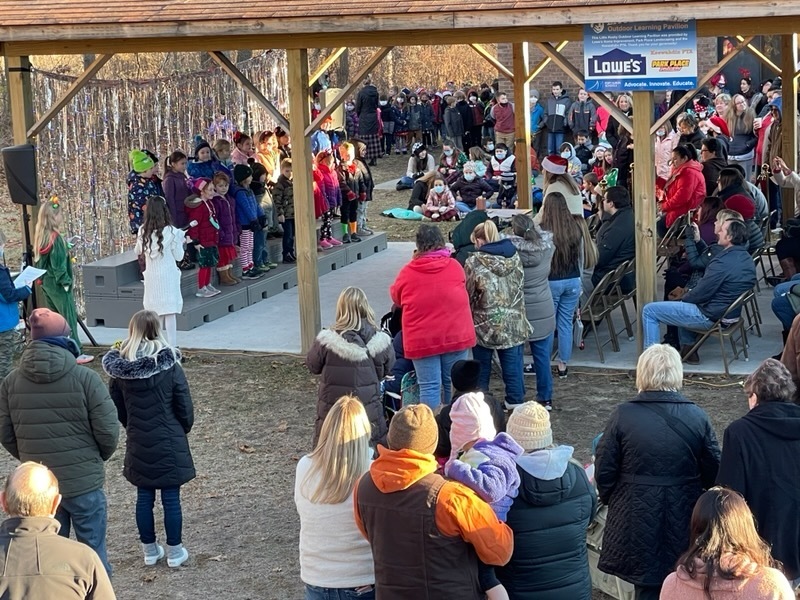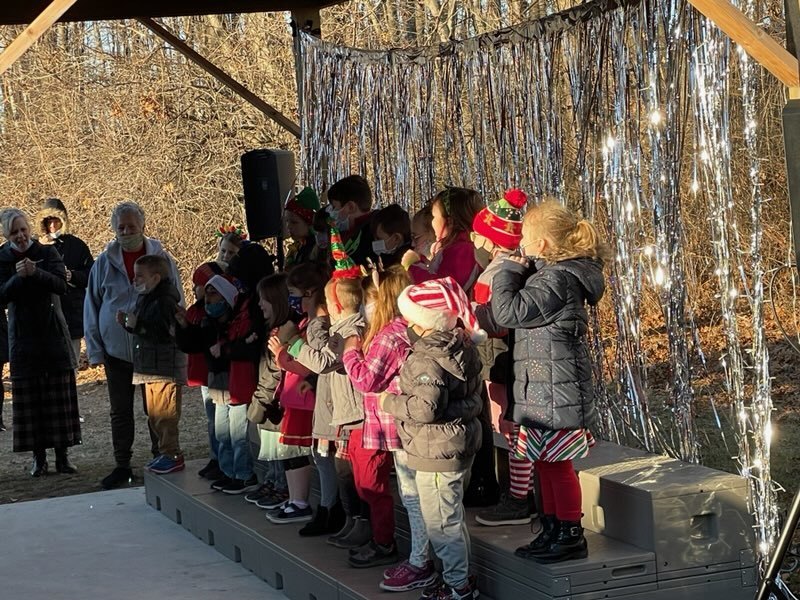 It was "beginning to look a lot like Christmas" in Mrs. Hohmann's MiCI classroom at Port Huron High today. Students showed their talents and creativity as they decorated cookies.