On this #TributeTuesday, we would like to share a shout out earlier this month sent from Sandy Magneson! "I wanted to tell you about two outstanding 5th grade teachers. Mrs. Kingsbury and Mr. Page go above and beyond to provide educational experiences for their students. They work as a team to plan and prepare their students for 6th grade. I have volunteered in the classroom and I have seen first hand how much they care for their student. This weekend they came to the arena to watch my granddaughters perform in the annual ice show. To the girl's amazement they were wearing t-shirts that they had made with the girls picture on them. The girls were thrilled! Port Huron is blessed to have teachers like them!"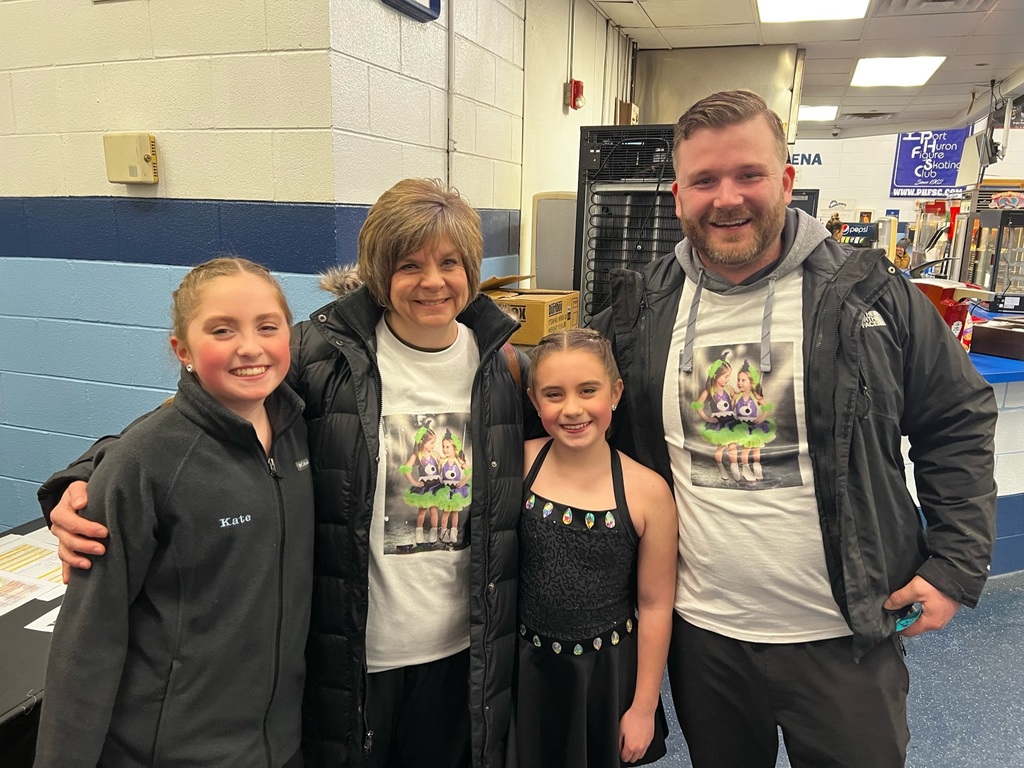 On this #TributeTuesday, Superintendent Kerhoulas would like to share the following words from Mr. Brad Davis, Director of Bands at Davison Middle School. Dear Port Huron Board Members and Administrators, The purpose of the letter is to outline my appreciation for the immense work and sacrifice two of your teachers put in for the benefit of so many students. Mr. Erick Senkmajer and Mr. Robert Krueger have provided an amazing experience and have gone FAR ABOVE AND BEYOND their call of duty to provide lifetime memories for not only Port Huron musicians, but for so many more students across this state. On behalf of my students, families, and our staff I thank them tremendously for this sacrifice. I would like to acknowledge that what they have done requires EXCESSIVE hours of planning, communicating, organizing, and developing/revising plans. Having hosted and organized band events myself, I have the utmost respect and admiration for these two professionals. This is a tremendous amount of work. While I know they are valued and supported as educators in your district. I wanted to ensure that they were recognized for this contribution. This year has been especially stressful and disappointing to many of our area band programs. We suffered a cancellation of festival performances on two separate occasions this year. Personally, my students had endured so much disappointment having not been able to display all of their hard work. Mr. Senkmajer and Mr. Krueger answered the call and put together a festival site in less than a week. I want to make it known that organizing such an event is overwhelming with even weeks or months to plan. They have quite literally pulled off the impossible. Mr. Krueger put in so many hours to bring his own percussion equipment to PHN so that bands did not have to organize our own movement of equipment. This was so appreciated and such a kind gesture. His communication was amazing and I was completely blown away by his professionalism. Mr. Senkmajer reacted amazingly to a power outage that occurred halfway through the event (while my ensemble was on stage). He could have easily called the event off and canceled. But, instead, he tracked down stand lights and we played our performance in the dark. He was DEDICATED to allowing our student's work to be displayed. I cannot thank him enough! As a result, my students will have a LIFELONG memory! Not only did your educators host a band and orchestra festival, but they turned around and hosted the biggest event MSBOA offers - State Band and Orchestra Solo/Ensemble Festival. I'M COMPLETELY BLOWN AWAY. This is so much more than is required of a teacher. These two educators are sources of pride to your district and have earned the respect and adoration of many of their colleagues in music education. Thank you for your time and support of these amazing educators,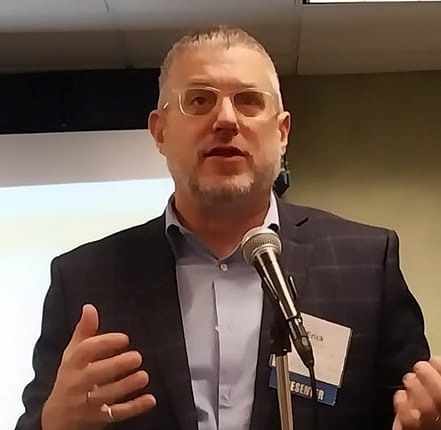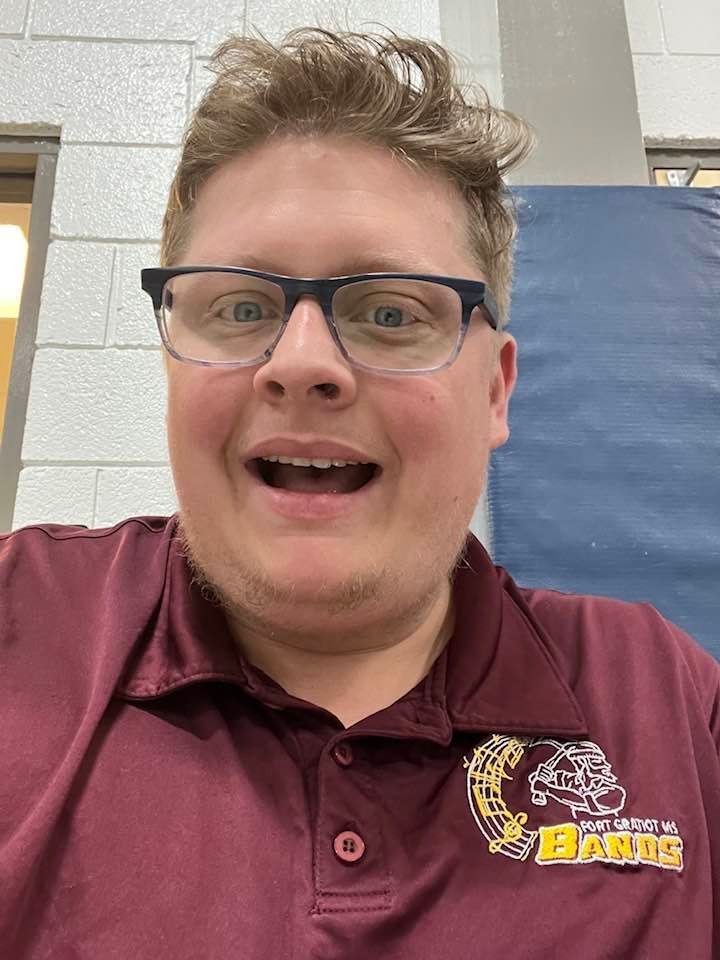 On this #TributeTuesday we recognize Hannah Palmer at Keewahdin Elementary school! Ms. Palmer was hired in 1999 and has worked with students throughout the district at the elementary level. Thank you for all you do on behalf of your students and school community! We appreciate you! 👏🧑‍🏫🍎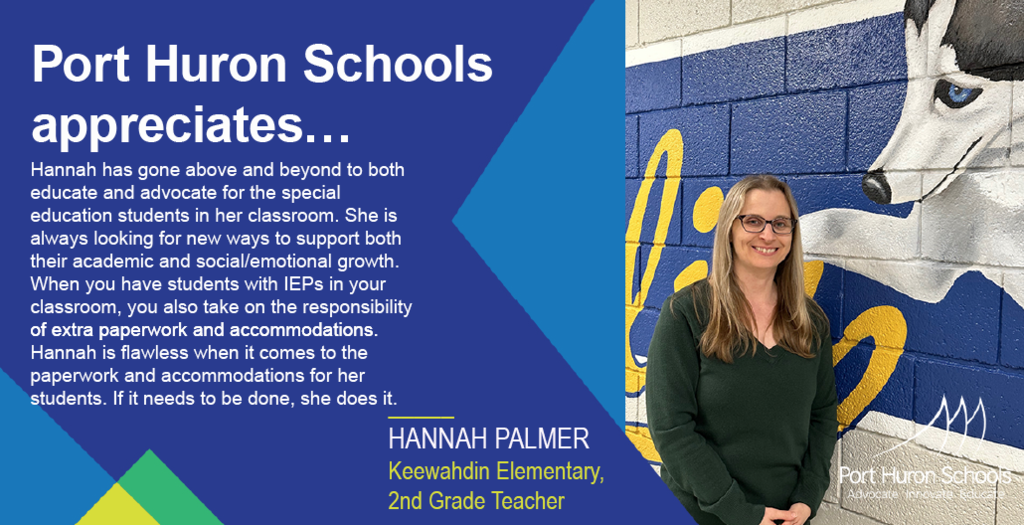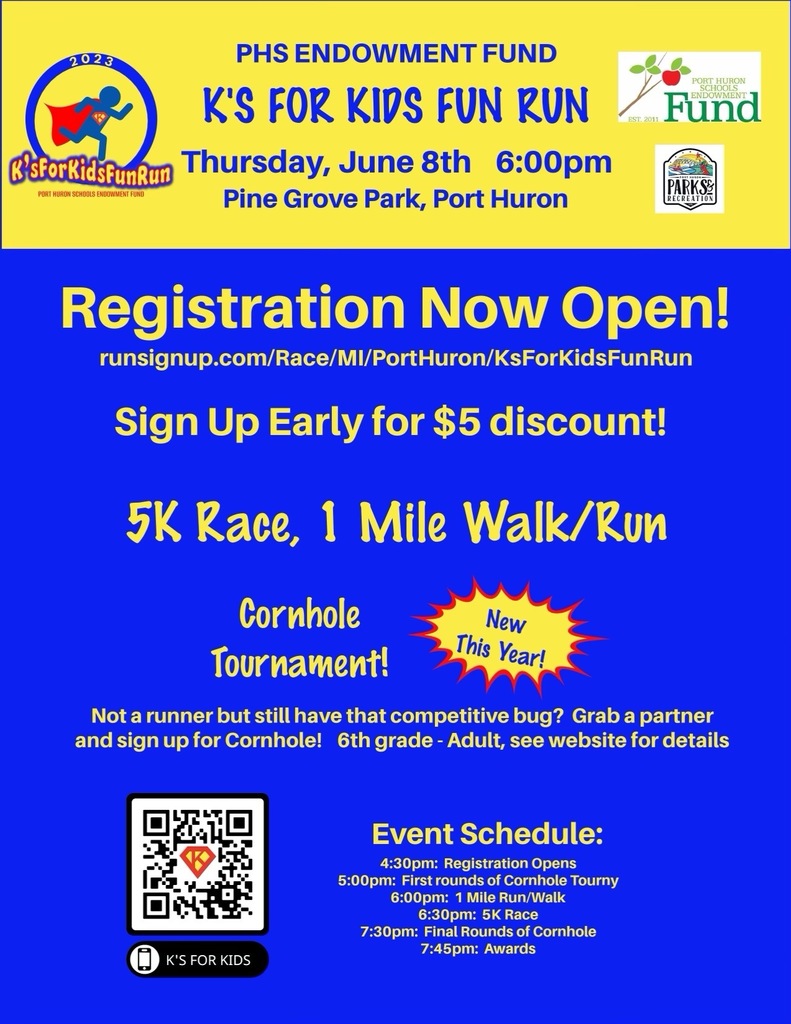 Board of Education member Spotlight: For the next several weeks, #1PHASD will be showcasing the elected Board of Education members who lead our district. They dedicate countless hours of time and focus on supporting our students, staff and district as a whole. Laurie L. Oldford graduated from Central Michigan University and began her teaching career in the Port Huron Area School District. She has a Master of Social Work degree from Wayne State University and a Master of Arts in Teaching with an Early Childhood Endorsement from Oakland University. Laurie taught in Special Education and Early Childhood Education classrooms for 10 years and went on to become a School Social Worker, working in the majority of the schools in the PHASD for over 19 years. She developed and implemented Conflict Resolution Programs throughout the district, which included Peer Mediation, Staff Training and Classroom Instruction. Laurie is involved in numerous community organizations including St. Clair County Community Foundation - Blue Water Arts Committee and the Port Huron Civic Theatre. She directs the Choirs of St. Joseph, Holy Trinity Parish in Port Huron. Laurie has one son, Vincent, who graduates from Port Huron Northern in June, 2023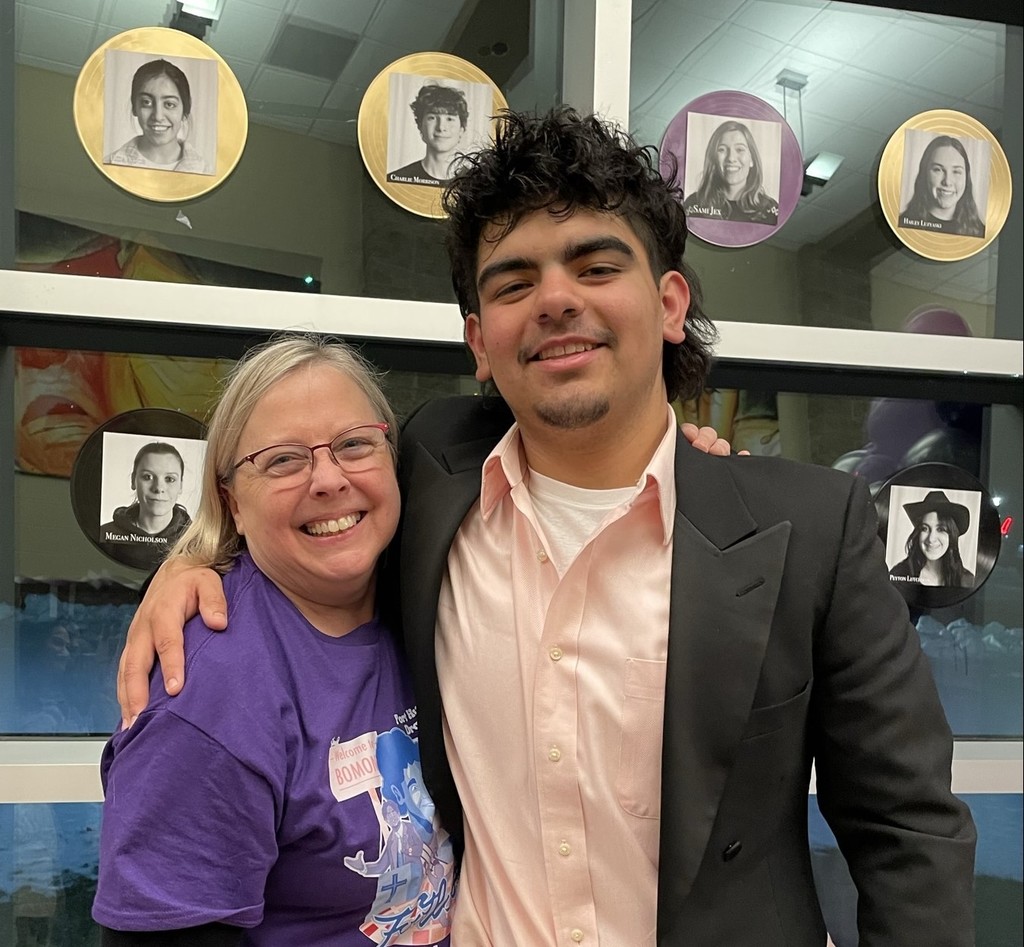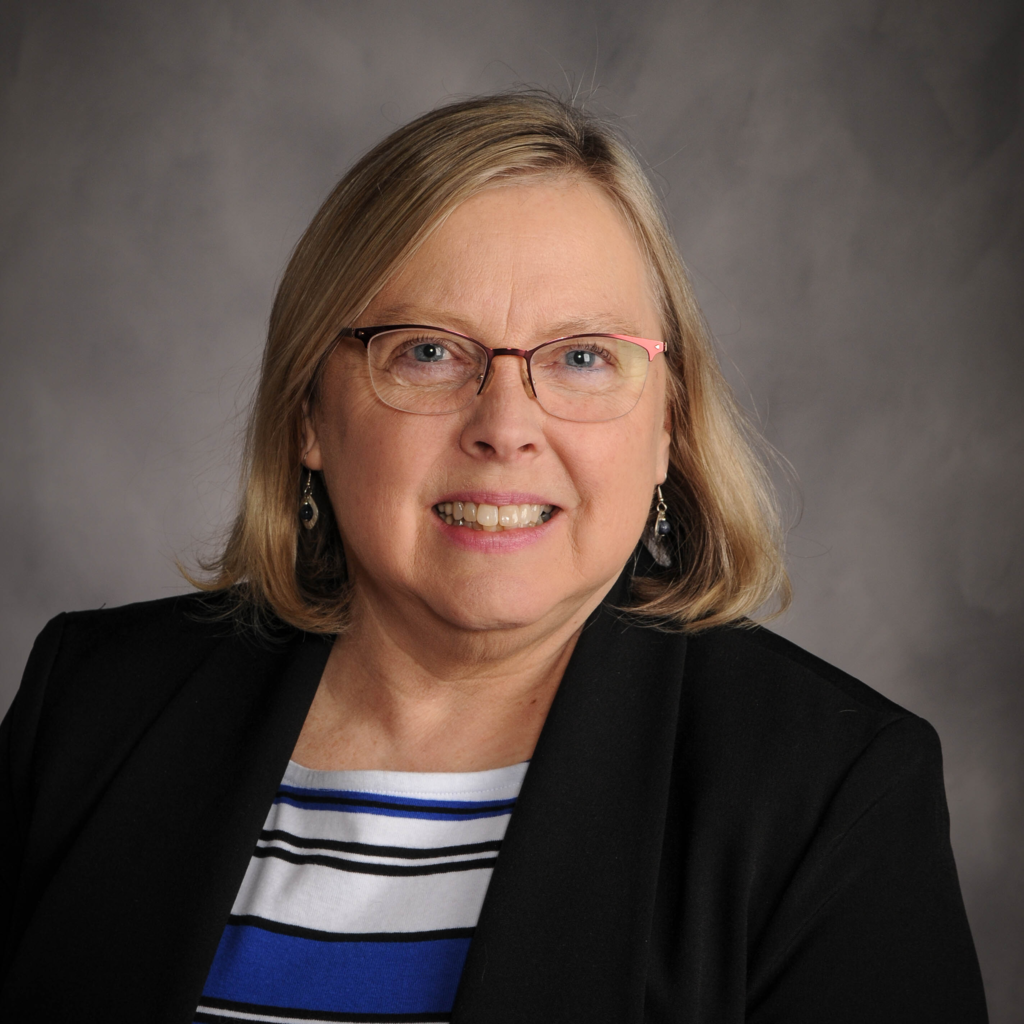 REMINDER: The early release schedule for all grades K-12 has been updated from April 12 to April 19.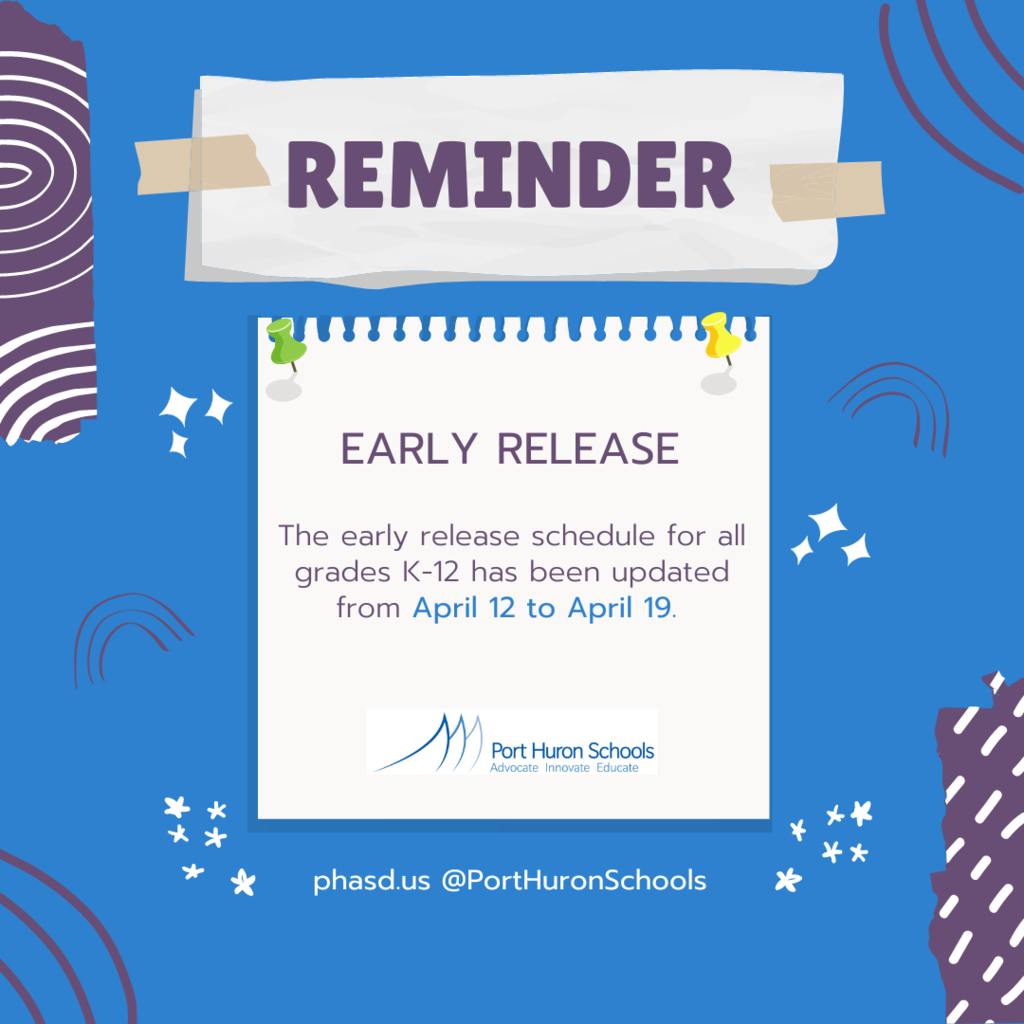 Kindergartner Vision/Hearing Screening Port Huron Schools is pleased to offer FREE vision and hearing screenings for incoming Kindergarteners with technicians from the St. Clair County Health Department. Screening results are part of the required documentation for entering Kindergarten. McKinley Administration Building at 2720 Riverside Drive May 26, 2023 - 15 minute appointments available beginning at 9:00 a.m. Appointments are required. To schedule an appointment: Please call the Port Huron Area Schools at (810) 984-3101 The Health Department will have walk in days March 27 and April 3, 2023 From 10:30am-5:30pm Screening results should be turned in to the school your child will attend before June 16, 2023. If you cannot make an appointment on this date, you may contact the Health Department to set up an appointment. Please call (810) 987-5300 or contact your child's physician.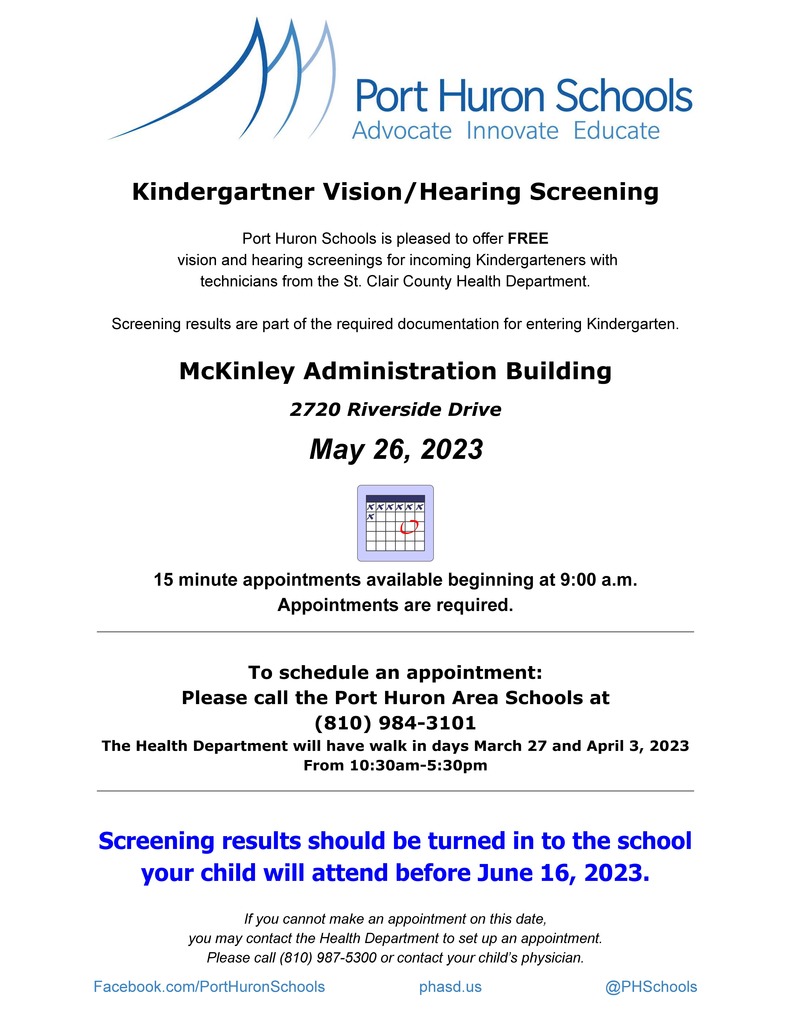 We couldn't wait until #TributeTuesday to recognize Sean Culler at PHN! Happy St. Patrick's Day and if you wish to nominate a staff member for Tribute Tuesday recognition or our upcoming Adovator, Innovator and Educator of the Year awards, please go to:
https://www.phasd.us/page/staff-recognition-form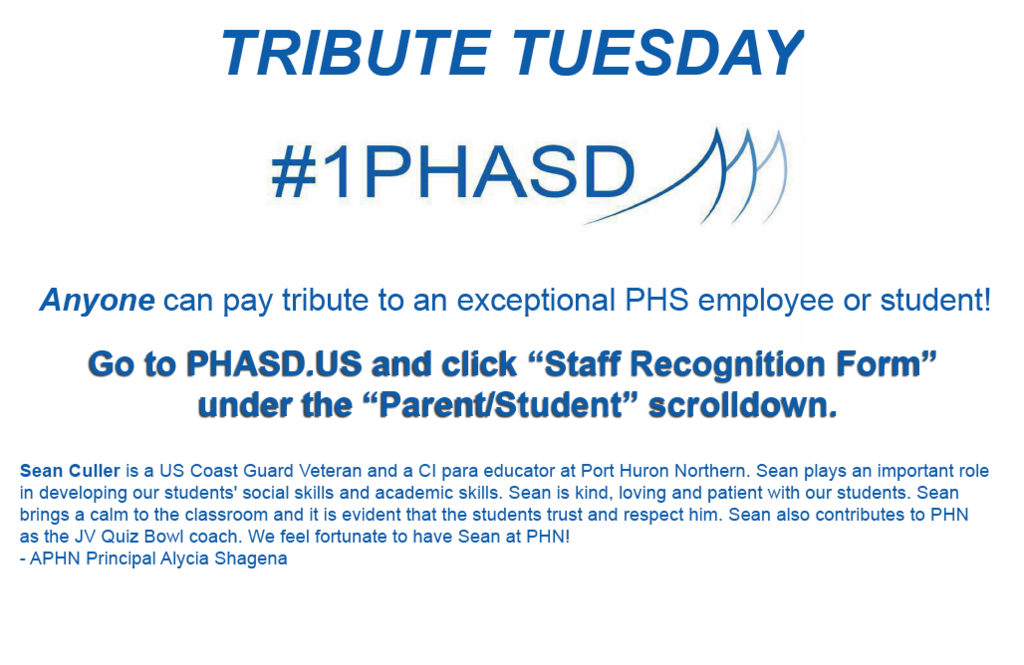 City of Port Huron Director of Public Works and Engineer Eric Whitter and his team presented to Engineering STEAM students from Port Huron High School and Port Huron Northern onsite where the connection bridge is being developed and installed over the canal between PHN and Holland Woods Middle School. This was a great collaboration example of real world application learning with the curriculum students are currently engaged in. Port Huron Schools is proud to work with these exclusive talent development and learning opportunities through our two PJ Wallbank Springs, Inc. supported high school STEAM labs and the City of Port Huron's personnel and resources with this community bridge project. The bridge was funded through a concerted effort led by the Community Foundation of St. Clair County, which included grants from the PHS Endowment Fund. #1PHASD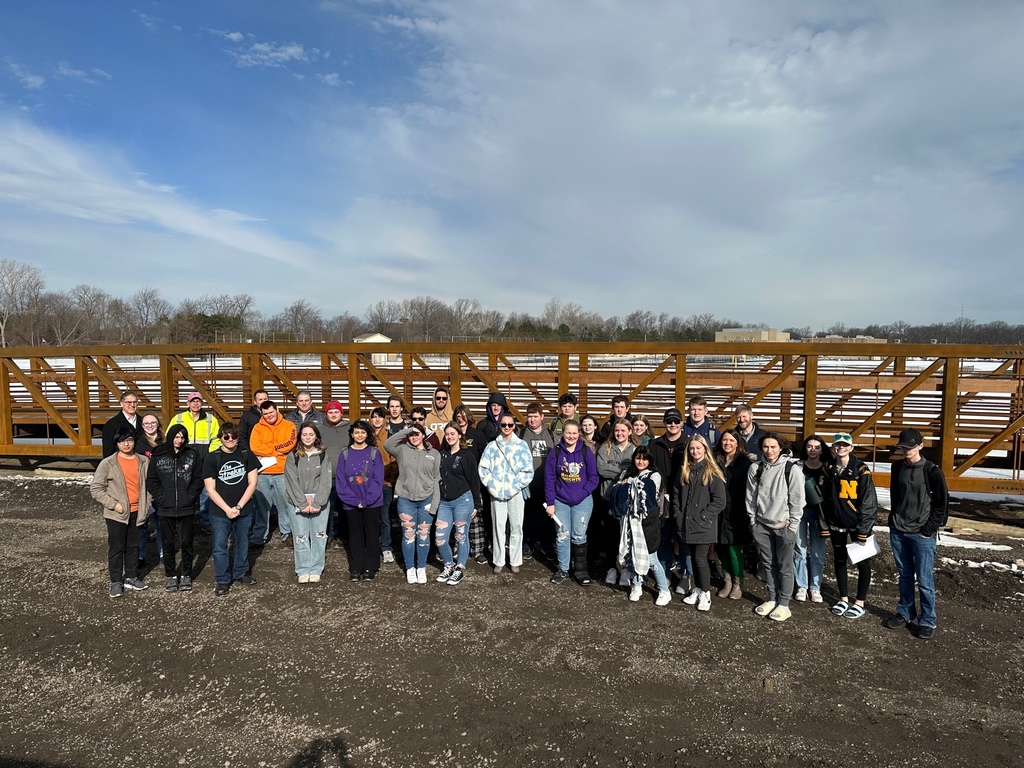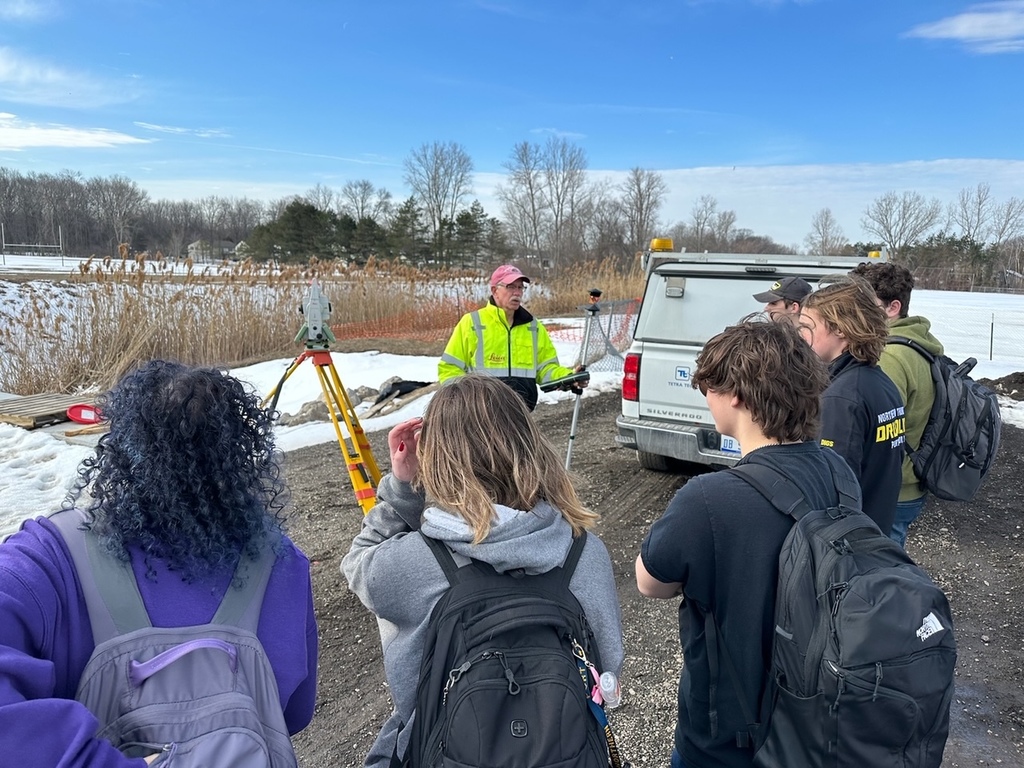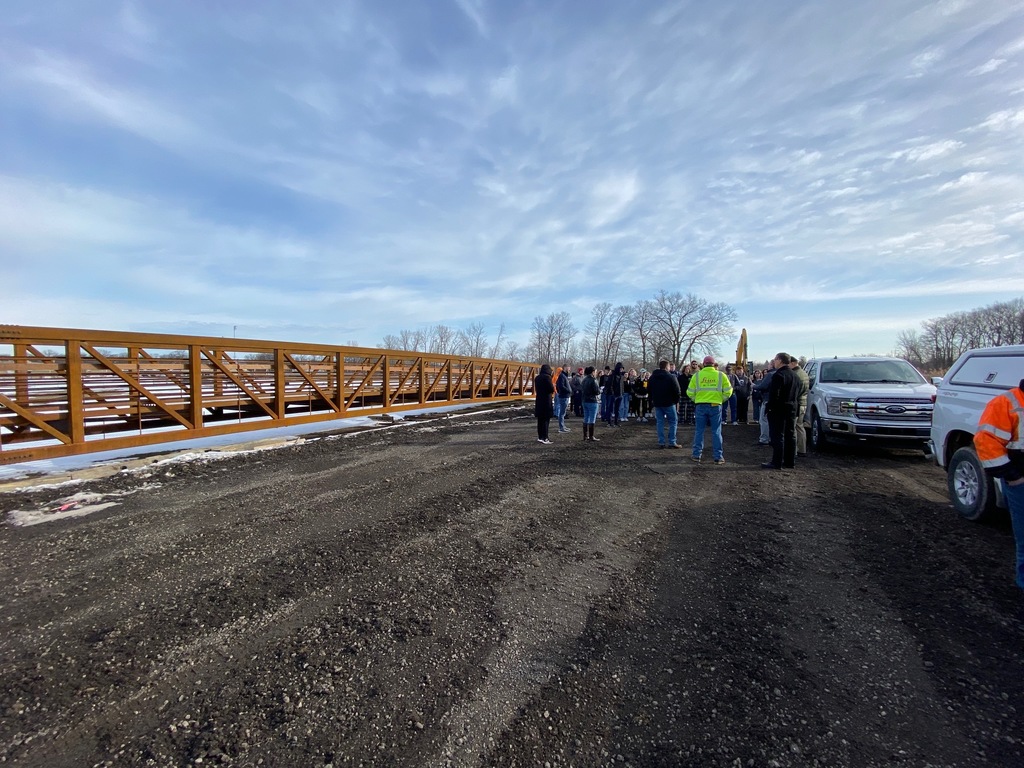 Thank you to Michigan State University Extension and St. Clair County 4-H Community Educator Val Fusee and Program Director Lori Warchuk for providing PHS - Garfield Elementary School schoolwide learning to support Animal Adaptation and embryology. 4H has partnered with St. Clair County Farm Bureau to provide books/educational materials and new incubators. Principal Julie Alley said,"Each grade level will have an assembly to learn about birds and eggs, the kids will be able to "candle" the eggs and look for signs of life. The whole process has been a TON Of fun and very engaging for our kids." The Garfield chicks are ALMOST ready to hatch! 🐣🐥🐣 After the eggs, the next lesson will be using hydroponic grow towers to start growing lettuce, strawberries and cucumbers at the school.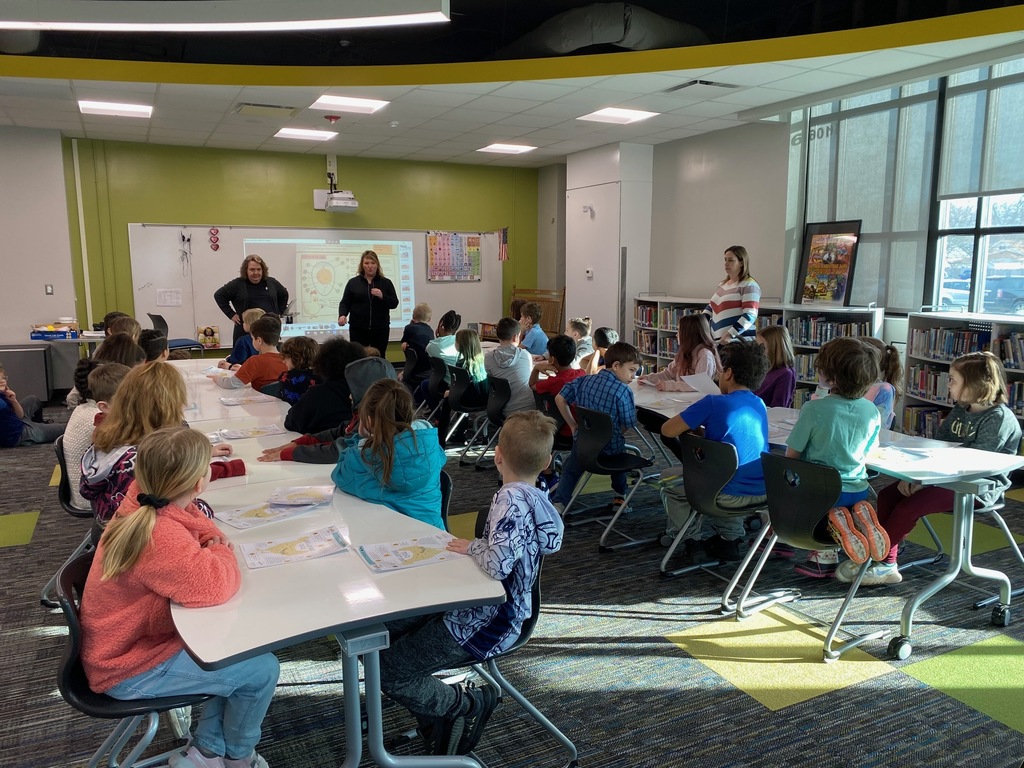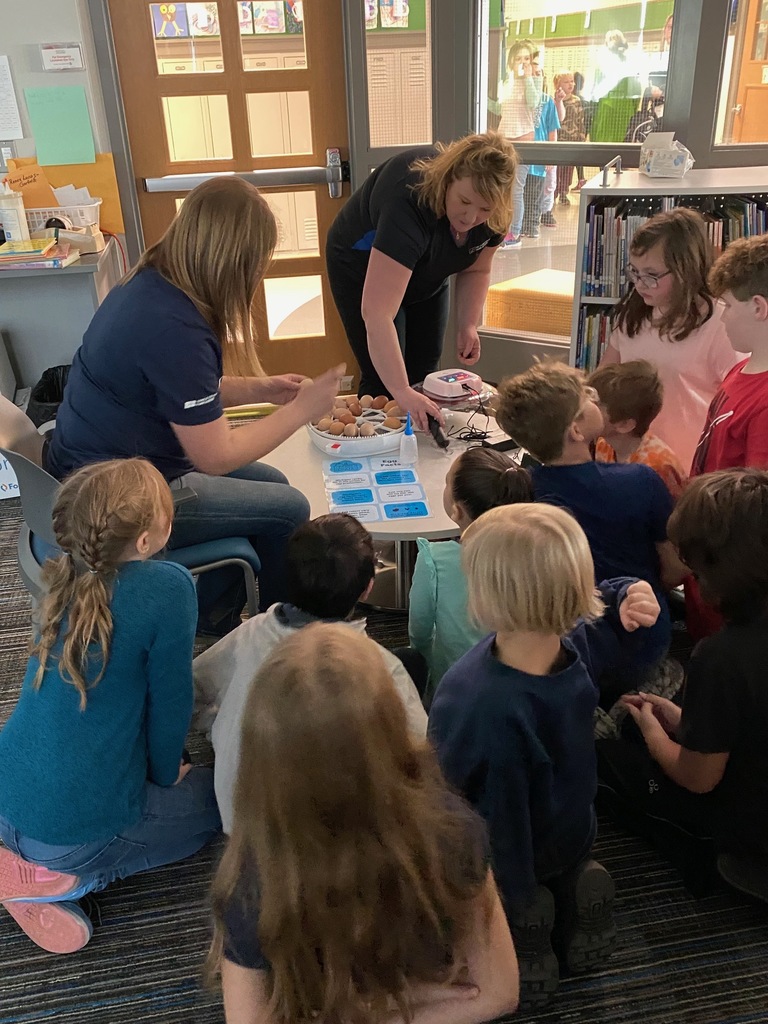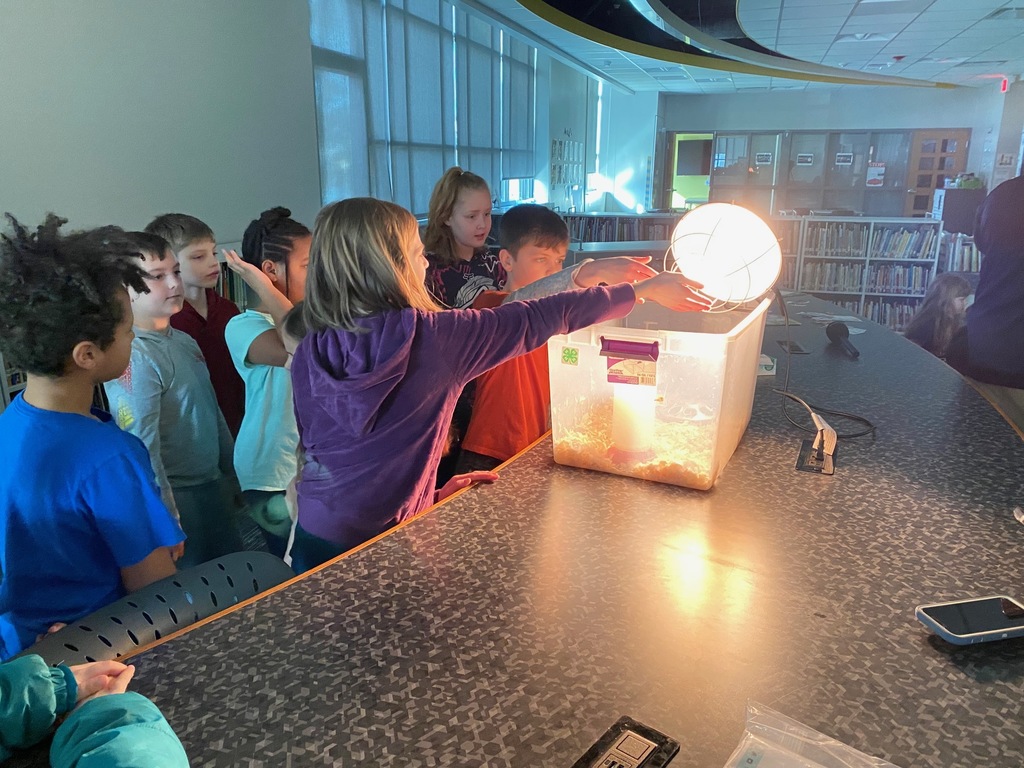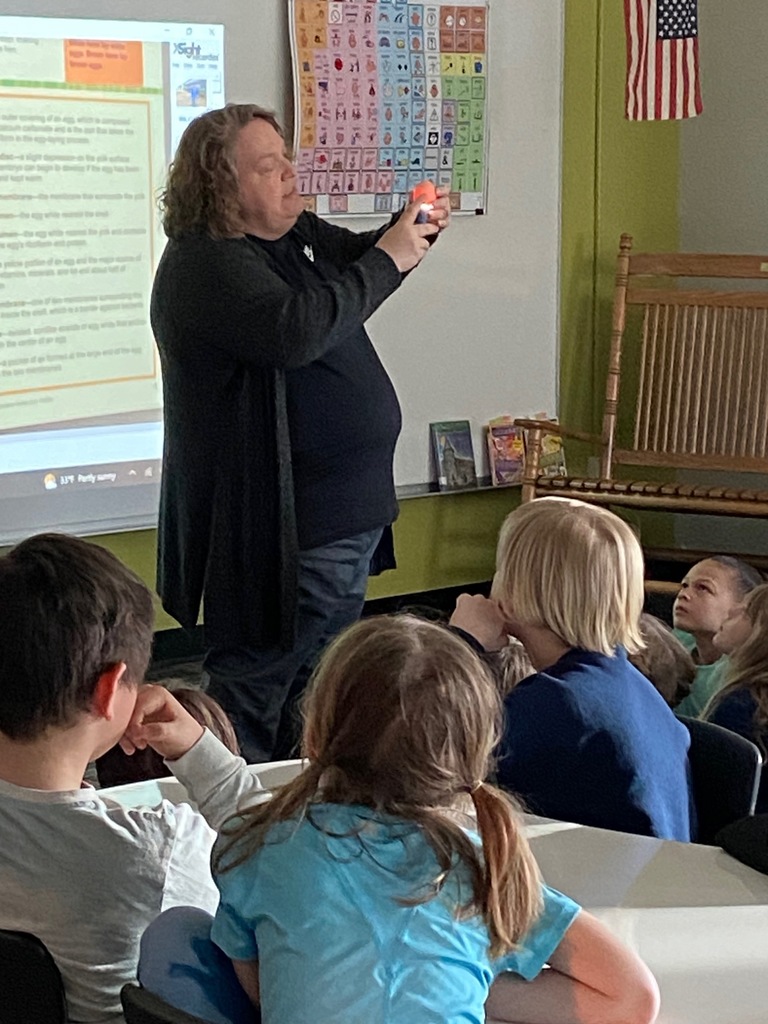 On this #TributeTuesday we recognize Sarah Horan at Holland Woods Middle school! Ms. Horan was hired in 2019 and has worked with students at HWMS, Michigamme and Central . Thank you for all you do on behalf of your students and school community! We appreciate you!👏🧑‍🏫🍎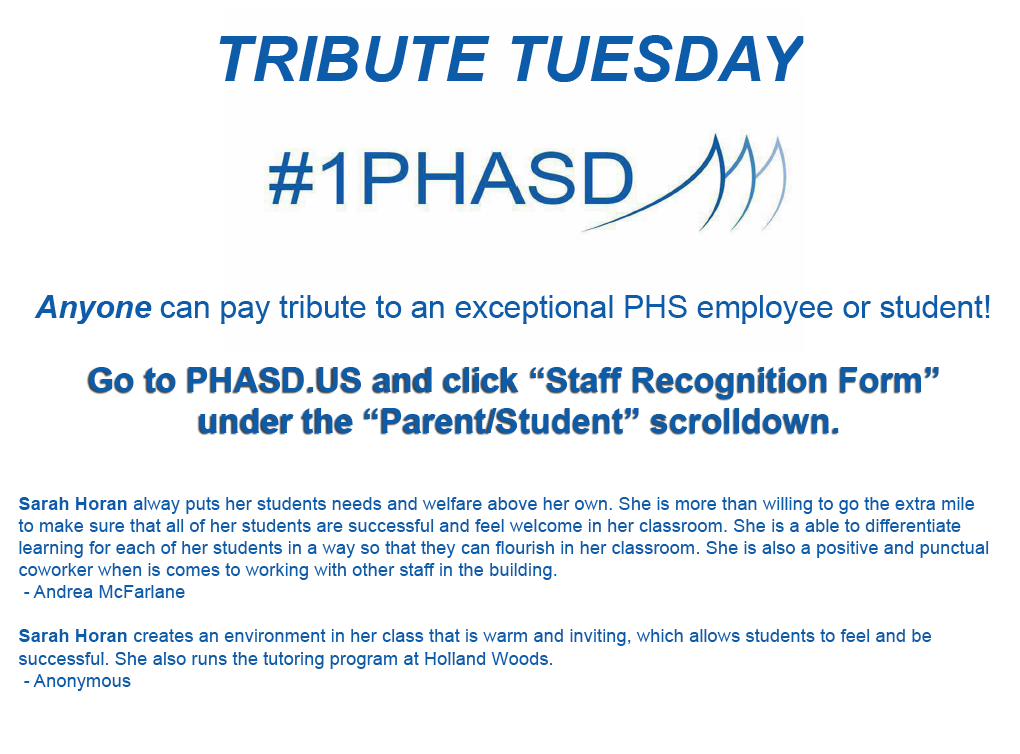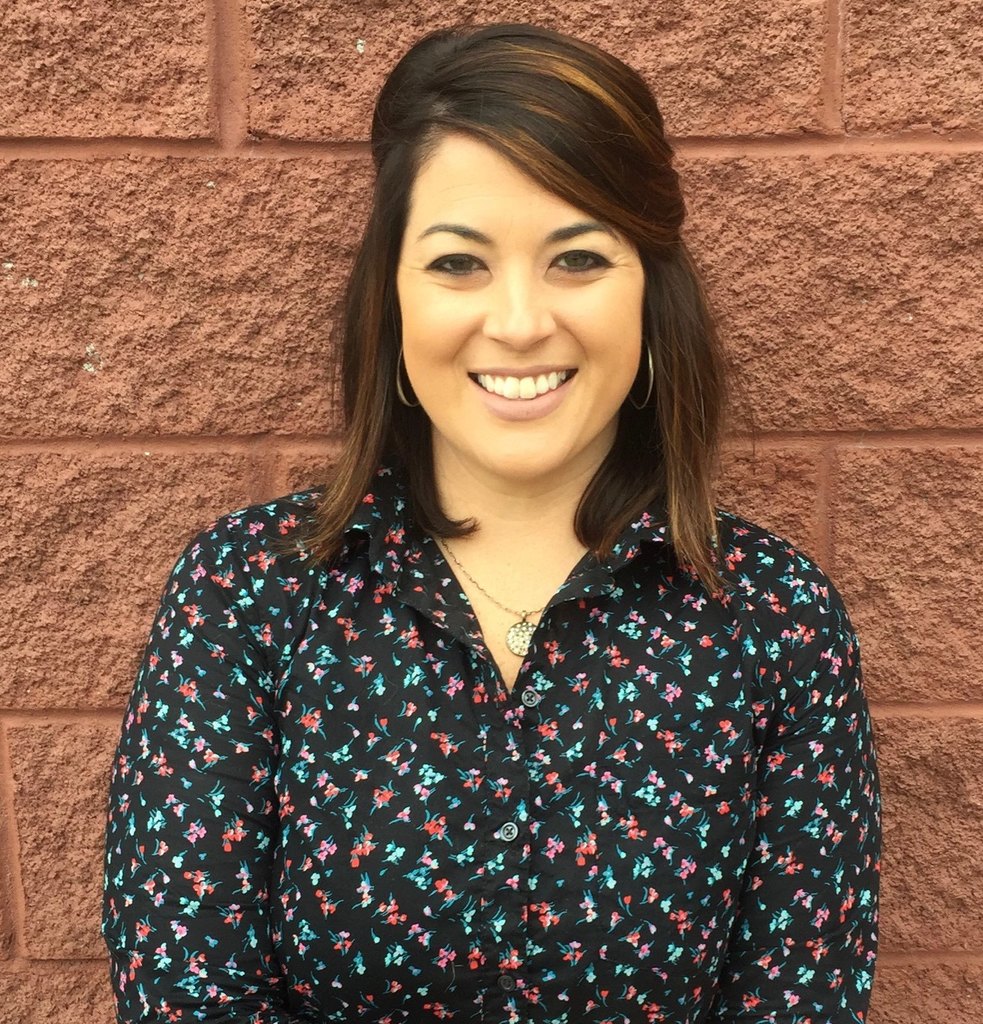 Board of Education member Spotlight: For the next several weeks, #1PHASD will be showcasing the elected Board of Education members who lead our district. They dedicate countless hours of time and focus on supporting our students, staff and district as a whole. Trustee Joe Bixler presently serves as an Extension Educator in the Greening Michigan Institute on the Government/Public Policy work team and the Community Food Systems work team. He previously has served as a District Coordinator for Michigan State University Extension from 2010-2017. Served as a County Extension Director in Shiawassee County from 2006-2010 providing community and economic development program expertise. Served as the Deputy County Administrator for St. Clair County, responsible for the coordination and supervision of all internal service functions and facilitated numerous corporate initiatives and external projects on behalf of the Board of Commissioners and the County Administrator/Controller. Served as the County Director for the Michigan State University Extension in St. Clair County from 1999-2001 focusing on programs in community development and State/Local Government education. Previous to the director's role with MSUE, served as the 4-H/Youth Educator from 1996-1999. Joe graduated from Oakland University with a B.S. degree in Human Resource Development and Psychology and received his Masters of Science in General Administration from Central Michigan University.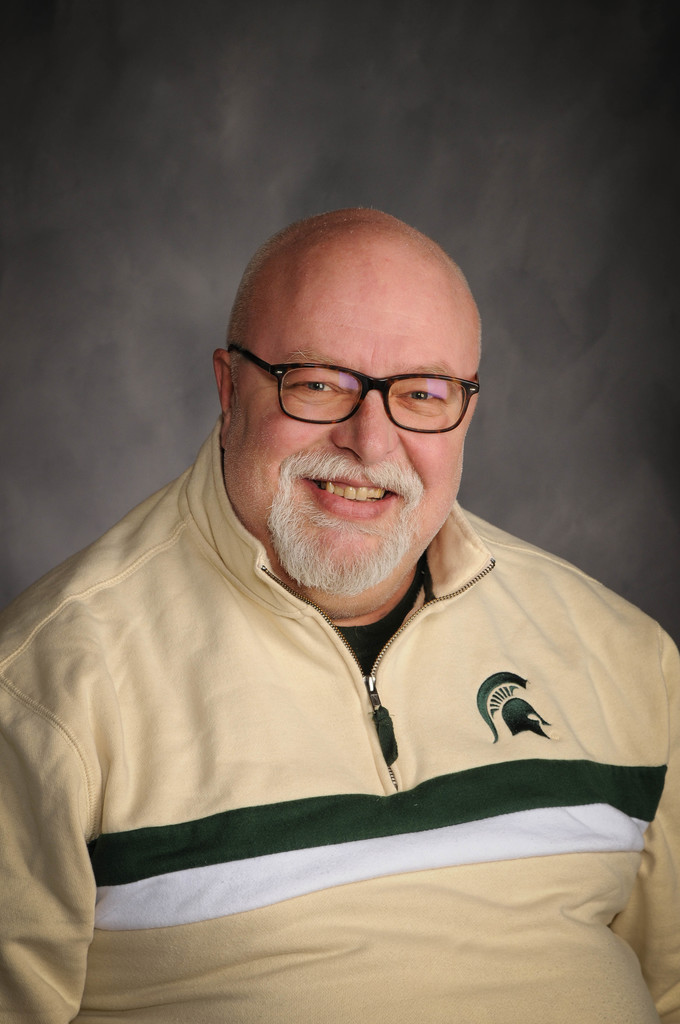 Due to Friday's "snow day," the scheduled half day for staff record keeping for elementary schools will move to Friday, March 17. We appreciate your understanding. Thank you!

All Port Huron Schools are closed tomorrow, Friday, March 10, 2023,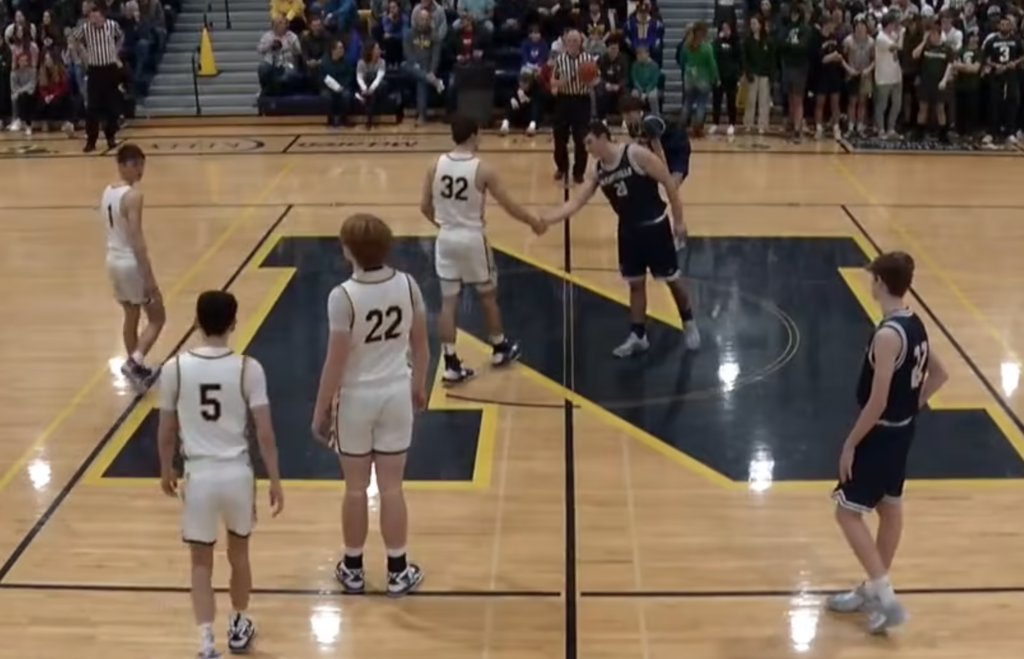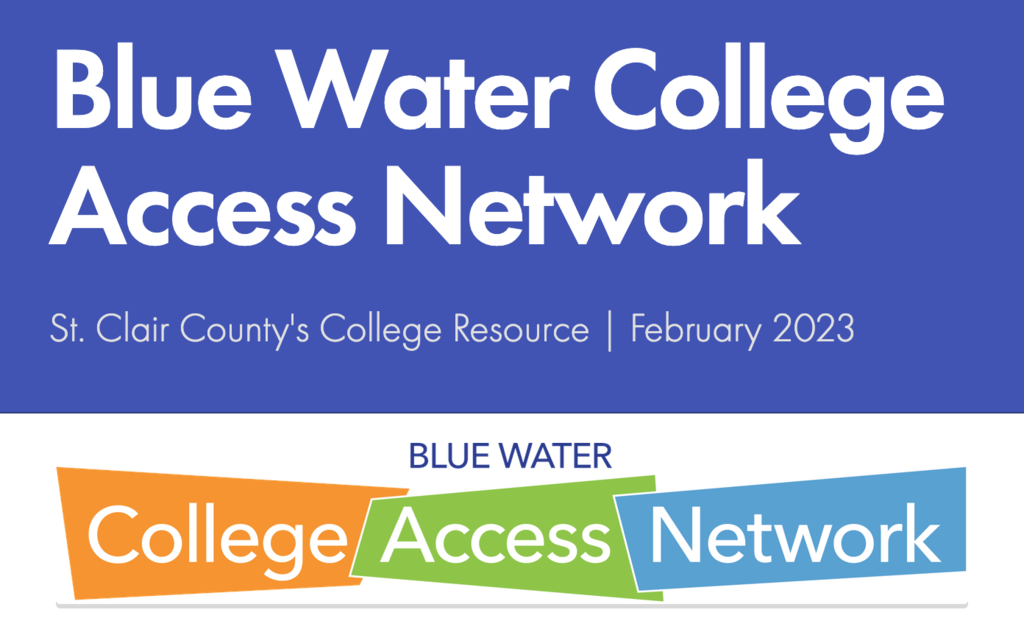 Current and additional overnight severe ice accumulation has forced all Port Huron Schools to be closed again tomorrow, Thursday, Feb. 23, 2023.

With winter weather conditions upon us, now is a good time to download the Port Huron Schools app to receive alerts and updates on your phone.