Board of Education member Spotlight: For the next several weeks, #1PHASD will be showcasing the elected Board of Education members who lead our district. They dedicate countless hours of time and focus on supporting our students, staff and district as a whole. Trustee Josh Chapman and his spouse Judi have three children, two of whom attend Port Huron Schools. He attended Central Michigan University, graduating in 2011 with a Bachelor's degree in management. Upon graduation, he returned to the YMCA of the Blue Water Area, where he was an intern during college and now serves as President & CEO. He has served on several boards, committees, and community projects and truly enjoys helping all residents of the Blue Water Area thrive.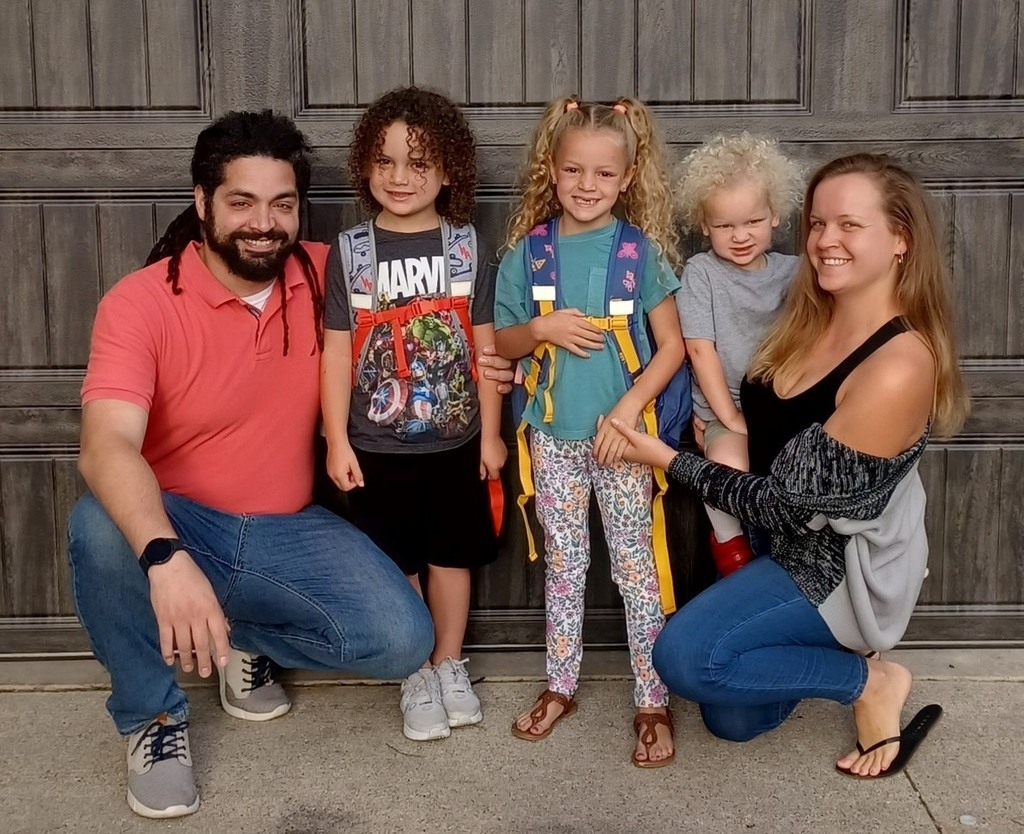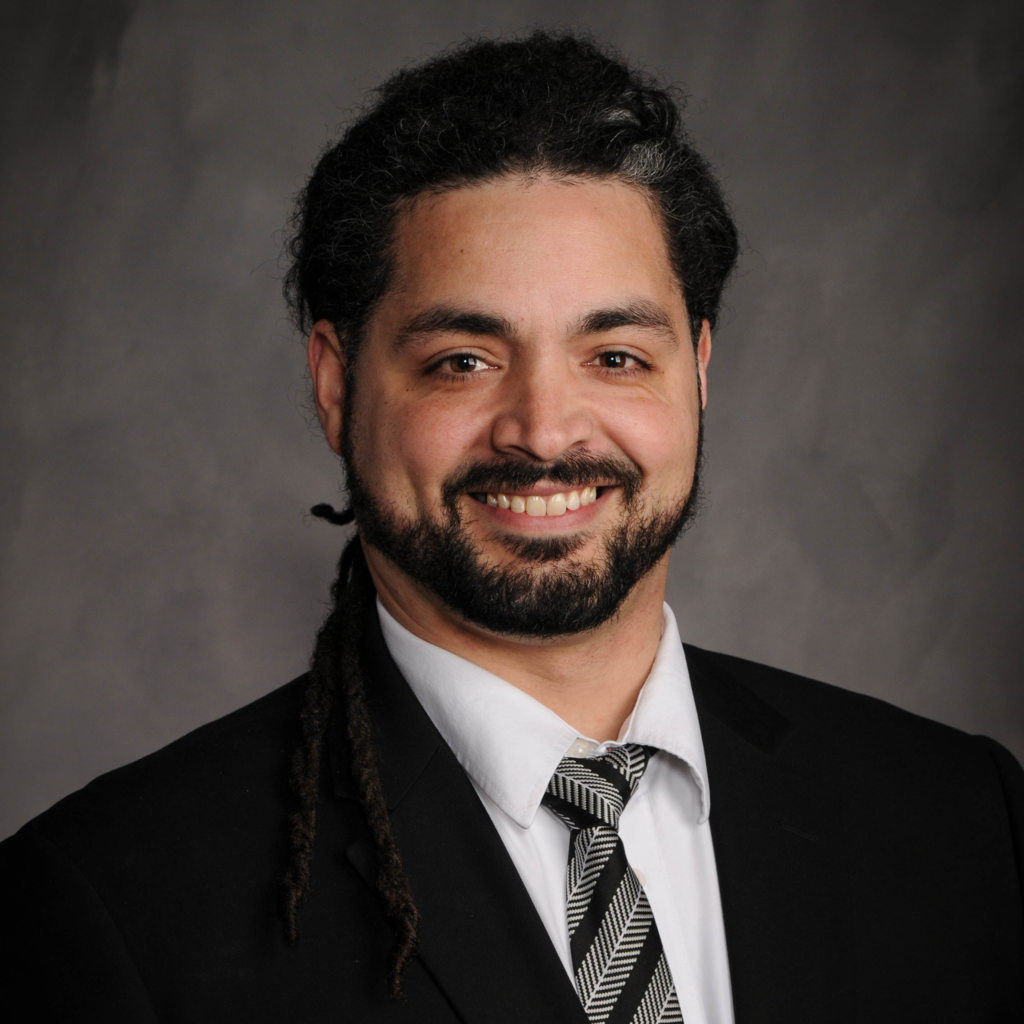 Tomorrow's predicted Ice Storm Warning has forced all Port Huron Schools to be closed tomorrow, Wednesday, February 22, 2023.

Congratulations to our Food & Nutrition staff who recently achieved SafeServ certification! #1PHASDproud

Blue Water Quiz Bowl League Match 6 Results and League Standings: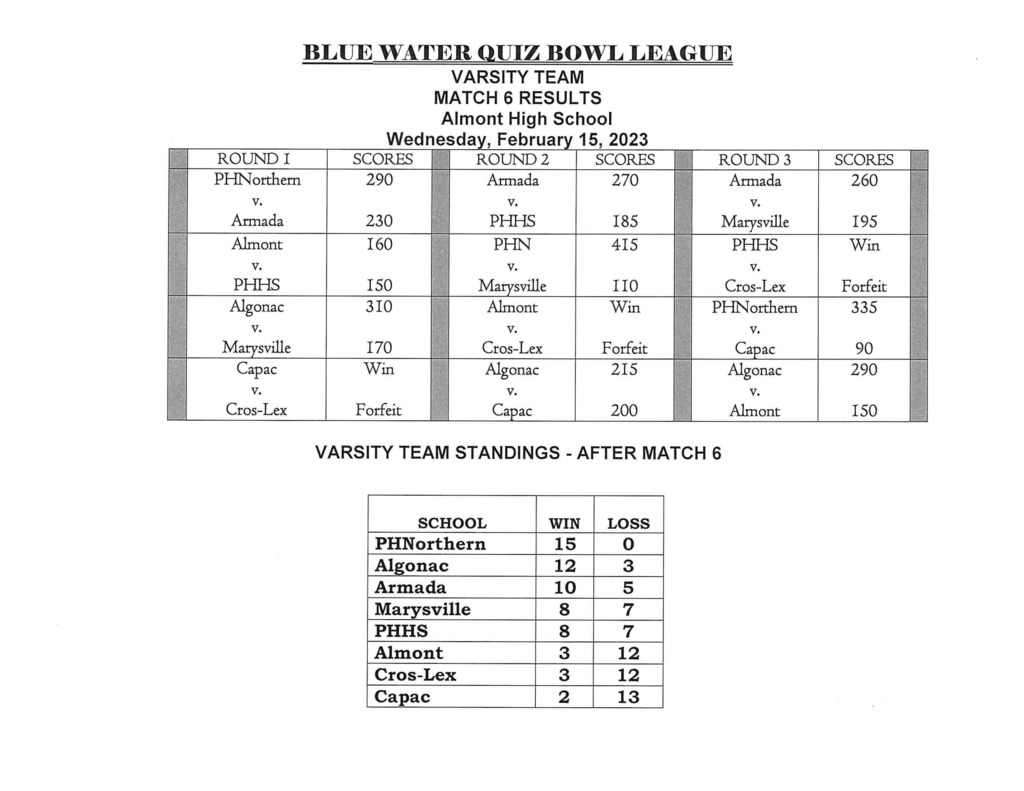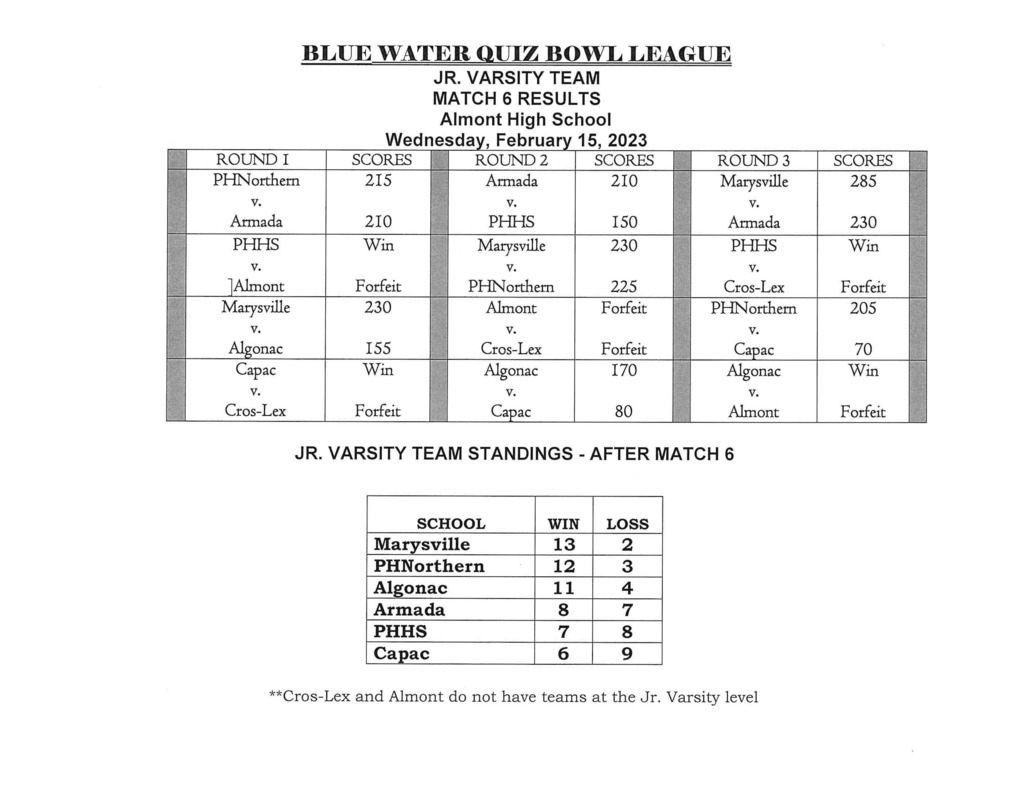 Exchange Student Spotlight - Port Huron Schools is hosting six exchange students from around the globe this school year. This week, we welcome Tamara! My name is Tamara Schlimbach. I am from Emlichheim, Germany. I am 16 years old and currently attending the Port Huron High School as a Senior. The reason why I decided to do an exchange year in America is because I wanted to get out of my hometown and see more of the world and how other people live in a different culture. I also wanted to attend an American high school for a very long time because it is very different from a German school and I was curious to see if it would be like those American movies. Another aspect that made me want to do this is the opportunity to make new friendships all over the world and also to share some of my German culture with Americans. It has been great! I've made so many new friends who I'm really grateful for and got to experience American culture in real life and already know more about the country and the people who live here. It also feels great getting out of my comfort zone and trying something completely different, but of course there have been some dark sides of an exchange year like getting homesick or not feeling at home at all or trying to build a relationship with a family you don't really get to know until you arrive in the States and to learn about new or different habits. I'm positively convinced that I mastered those different challenges and am able to really live life to its fullest now. When I return back home I hope to have a good graduation from my German school because in Germany we have to attend 13 years of school. I will also start with my drivers license when I come home so I can drive when I'm 18. What I am really looking forward to is a gap year after my German graduation and after that I want to attend college and work for a good living.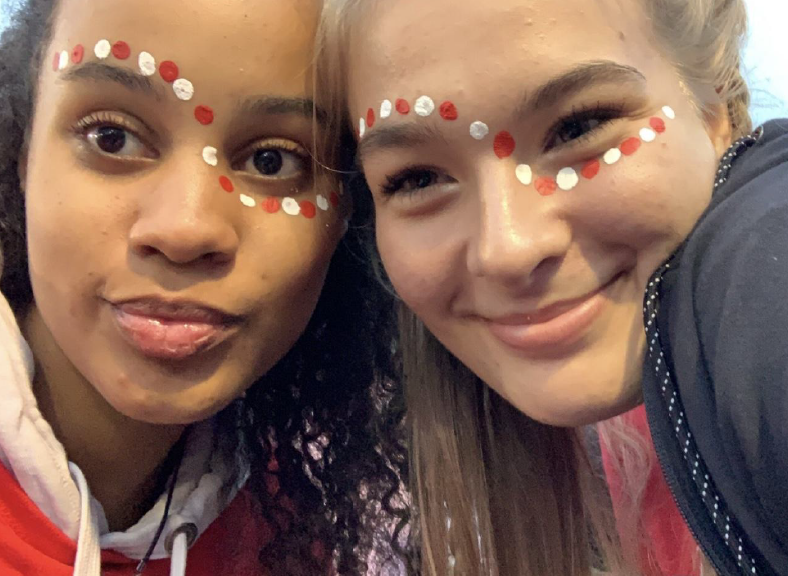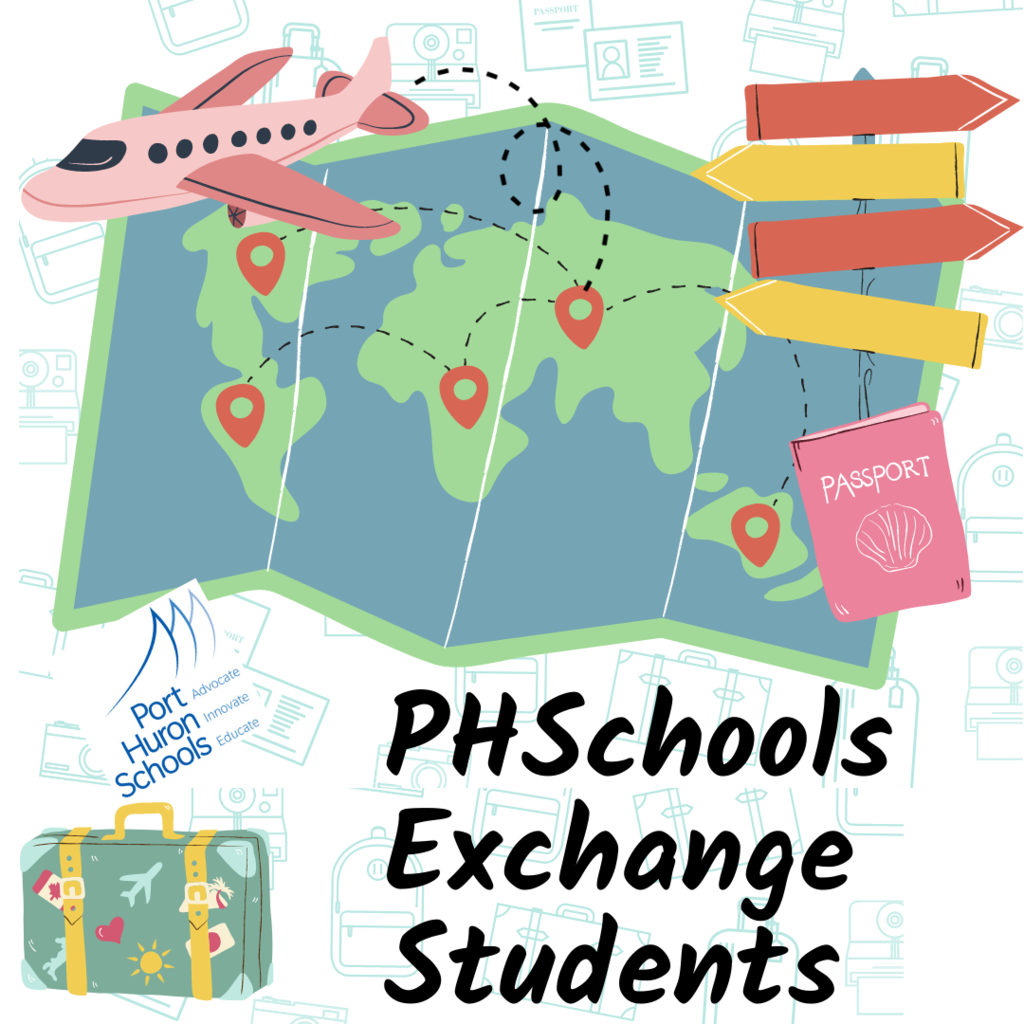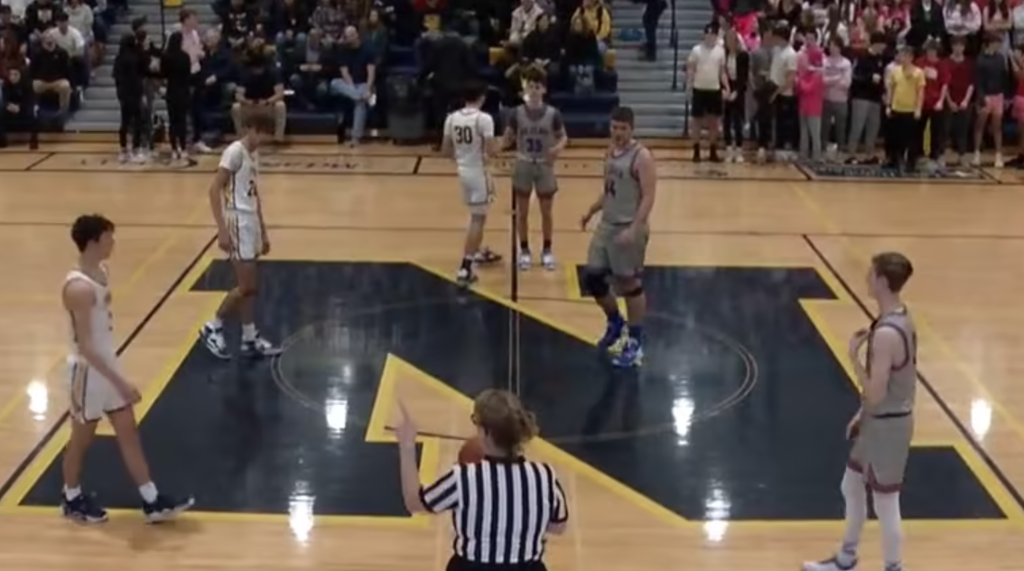 On this #TributeTuesday we recognize Dan Williams! Mr. Williams was hired as a teamster directly through the district in 2018 after serving as a substitute custodian, starting in 2006. He has worked in various buildings and additionally as a Food Service Driver in 2017-18. He is currently custodian at Central Middle School where he also directs drama! We appreciate you!👏🧑‍🏫🍎


Blue Water Quiz Bowl - Match 5 results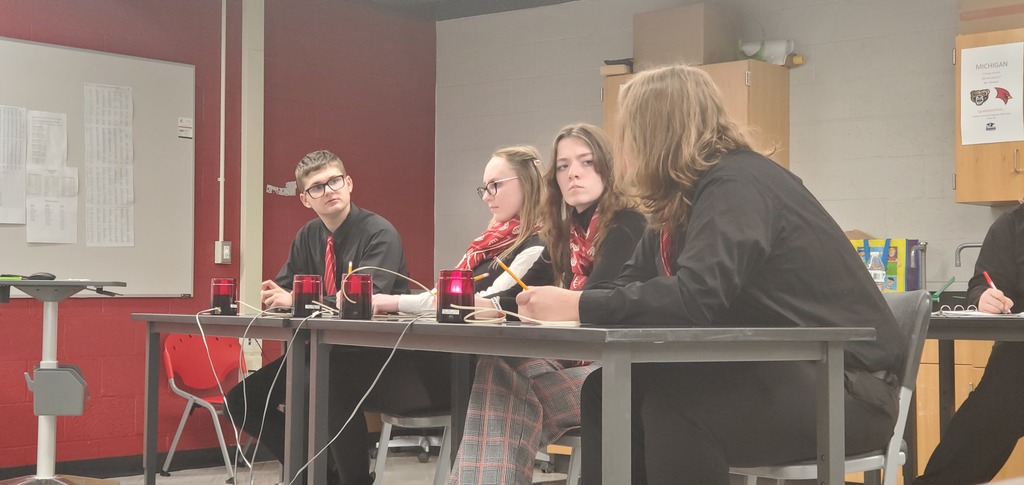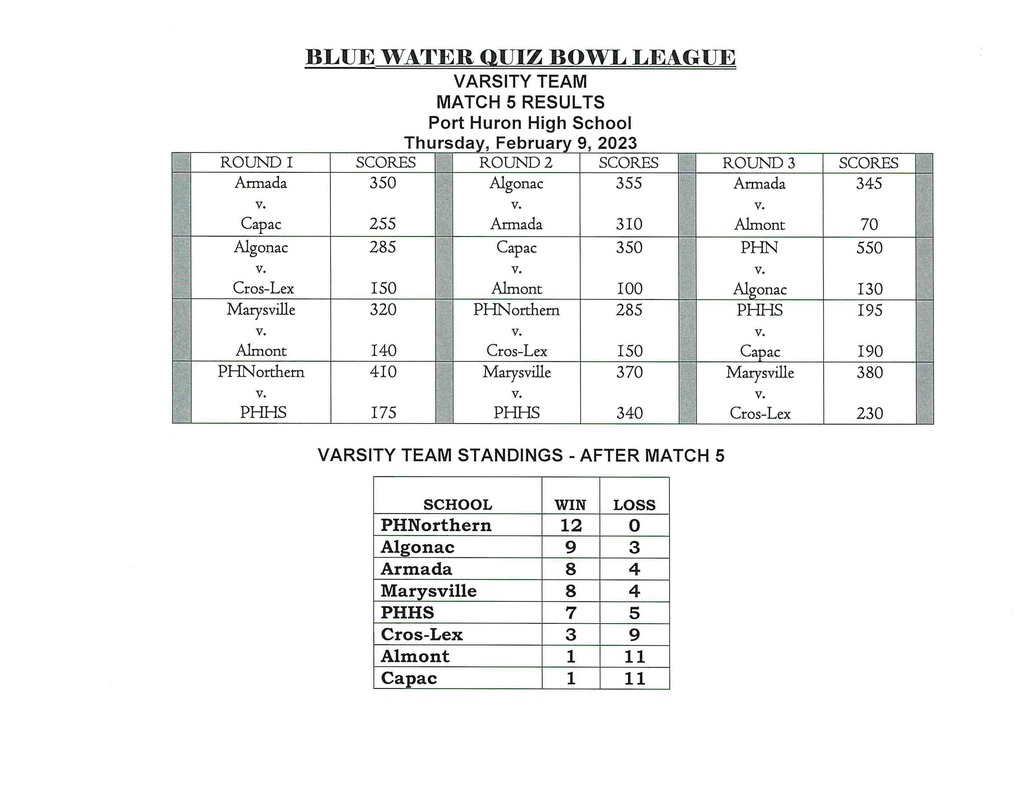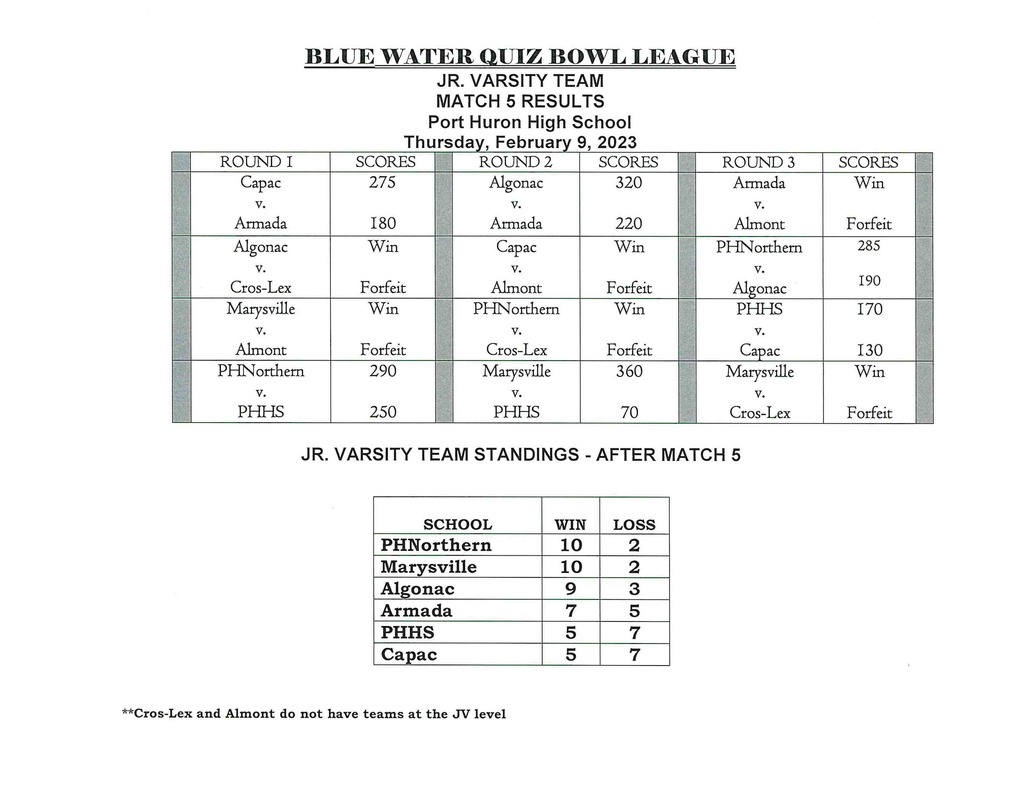 Exchange Student Spotlight - Port Huron Schools is hosting six exchange students from around the globe this school year. This week, we welcome Sarah! My name is Sarah Stock. I am from Bad Orb, a small town close to Frankfurt in Germany. I am 16 and I'm currently attending Port Huron Northern High School as a Junior with all the rights of a Senior. I always wanted to see the world and I always knew that a small town life could never be enough for me. When my English teacher introduced the CBYX scholarship program to me I knew what I had to do and I applied for a fully funded scholarship from the US government and the German government. I didn't get in. But I didn't want to accept that and I really wanted to go and do an exchange so I applied again and this time I got chosen to go to the USA as a youth ambassador, which was probably the best decision I ever made. My experience so far has been a dream I don't want to wake up from. I learned so much about myself and the country I live in now and met some of the most wonderful people ever. Exchange is an adventure and every day is something new, everything is intimidating and kind of weird at first, but it's still the time of my life. When I get home I have to repeat a school year because of the difference in the school systems, and I still have to graduate school and get what we call Abitur. It requires hard final exams and 13 years of school, so that I can go to University. I'm planning on getting into politics or becoming an ambassador for my country but I know for sure that I want to travel a lot and I definitely want to come back to the USA even if it's just for a vacation. An exchange is not only a wonderful experience it's also a door opener for the future.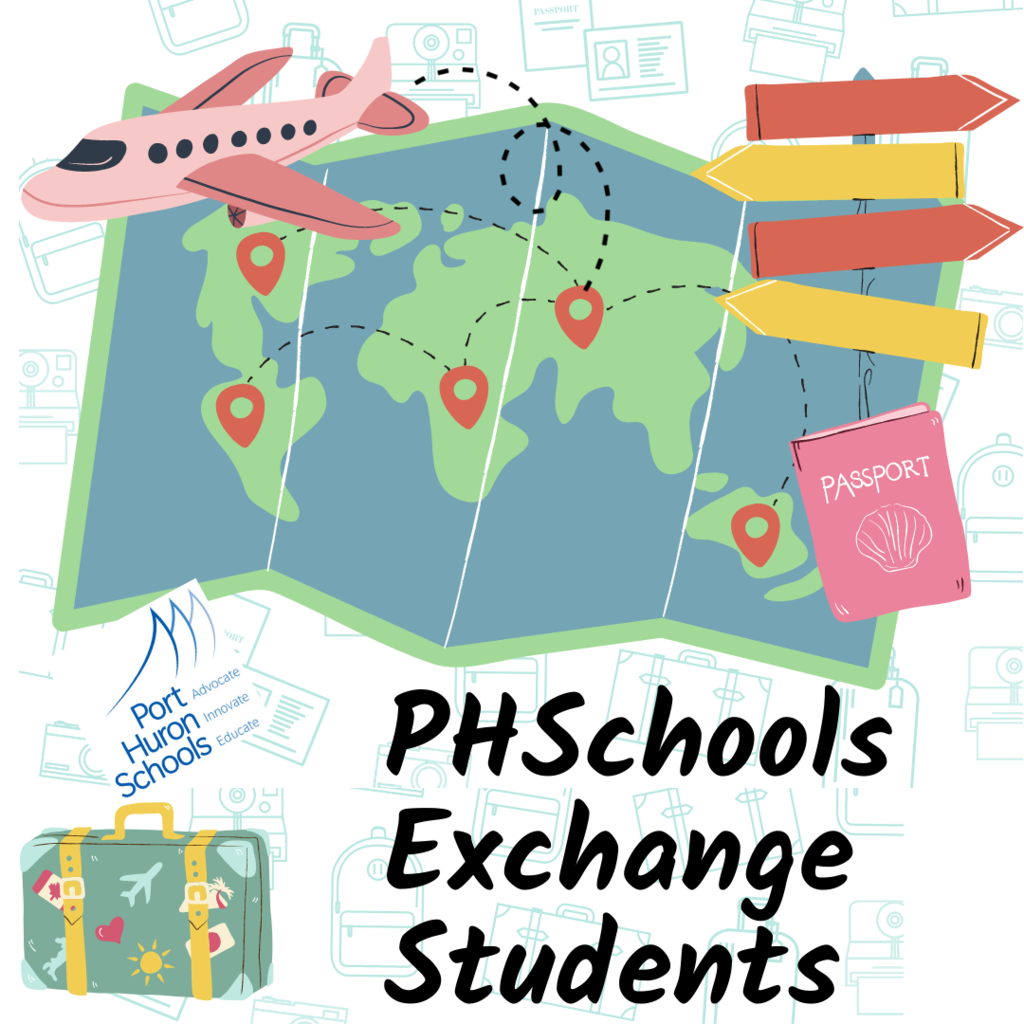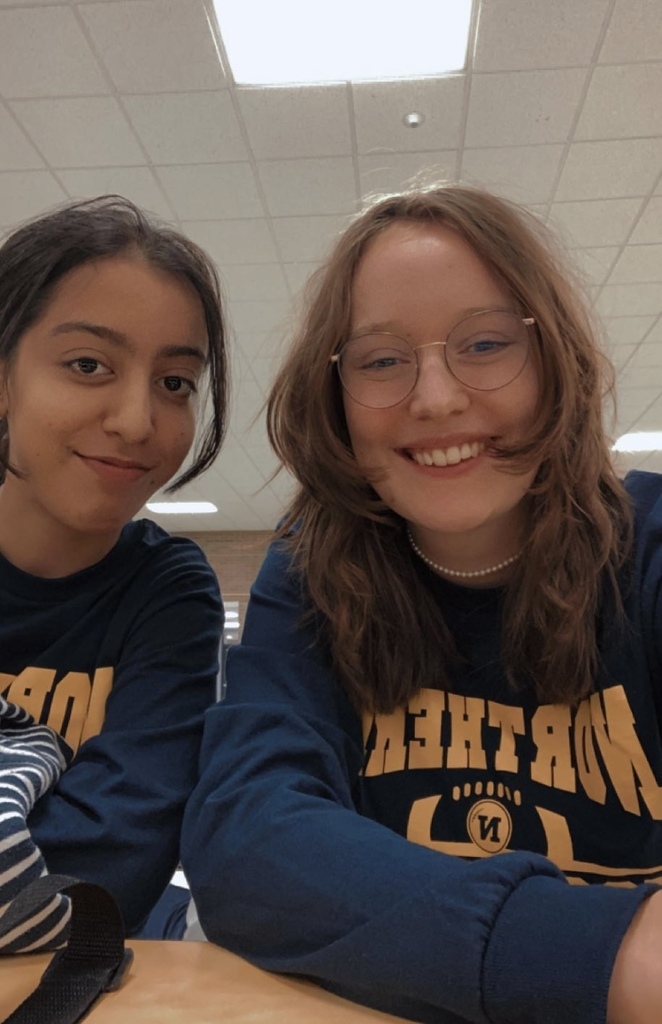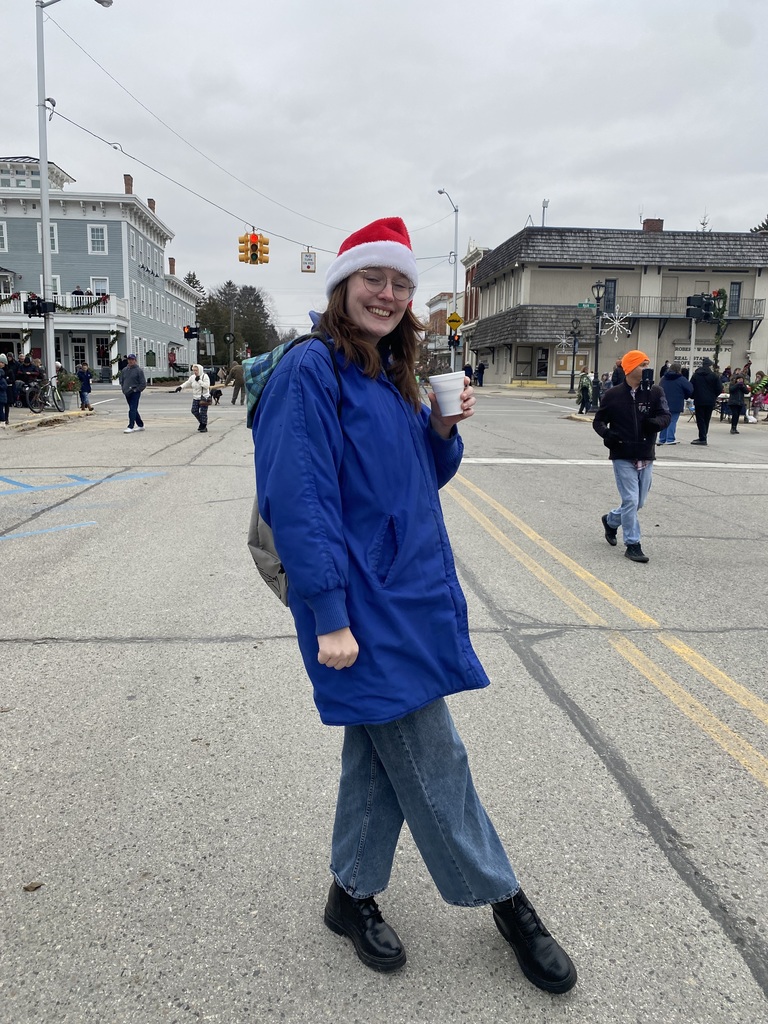 Blue Water College Access Network - Scholarship and Financial Aid seminar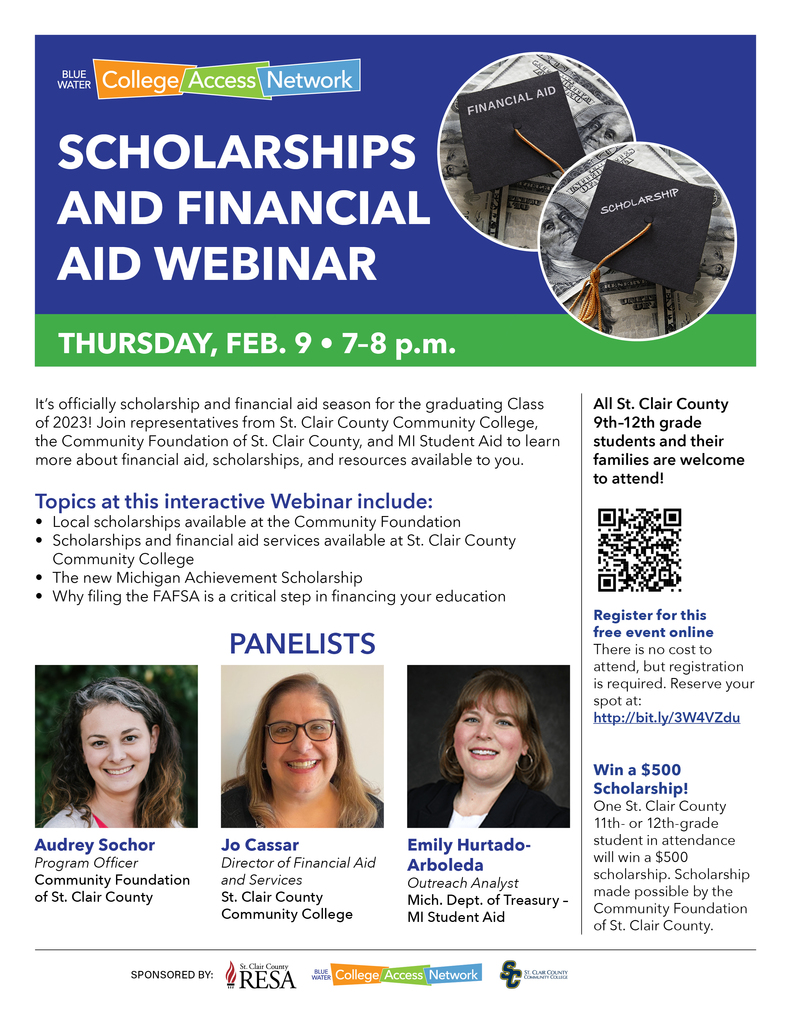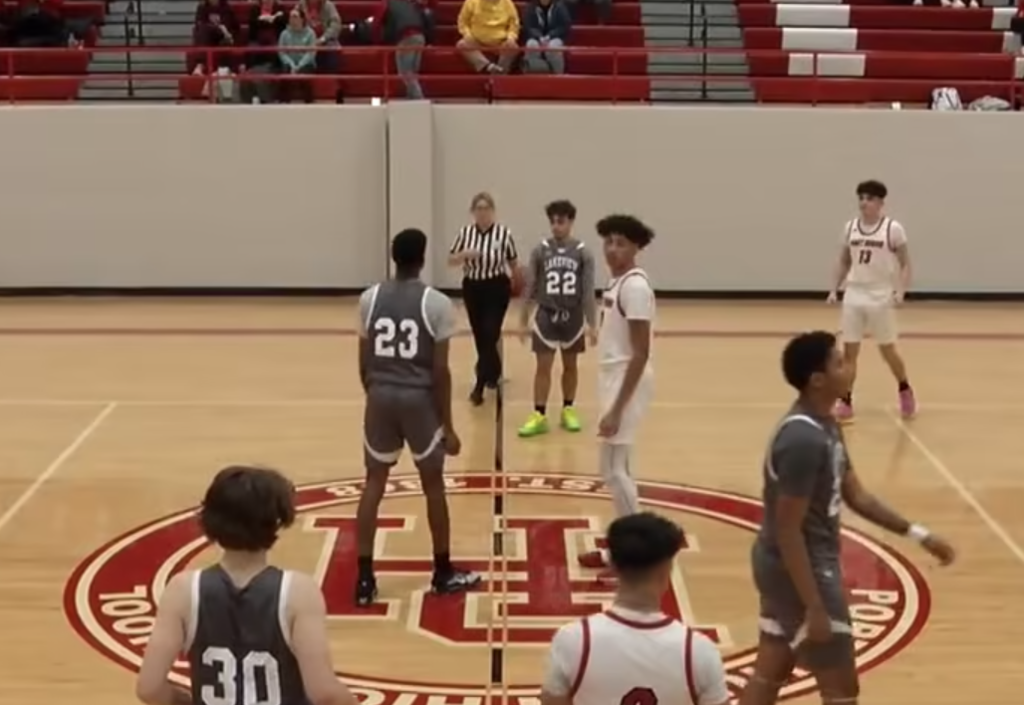 On this #TributeTuesday we recognize Megan Weston! "Weston," was hired by the district in January of 2013 as the Special Education ECDD for Thomas Edison Elementary. She currently works with our Cognitive Impairment and Early Childhood students and previously worked as a Resource Room Teacher while at Indian Woods We appreciate you!👏🧑‍🏫🍎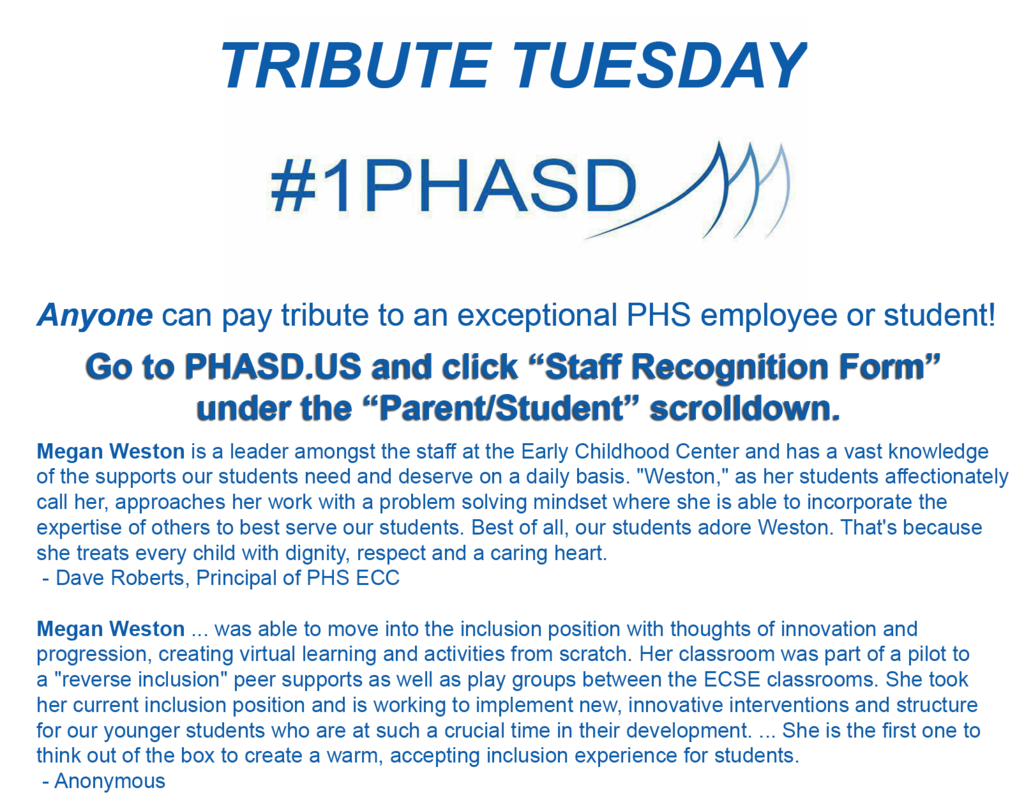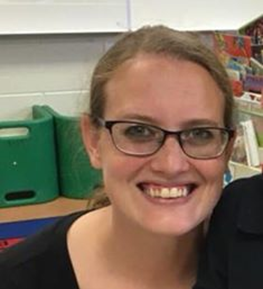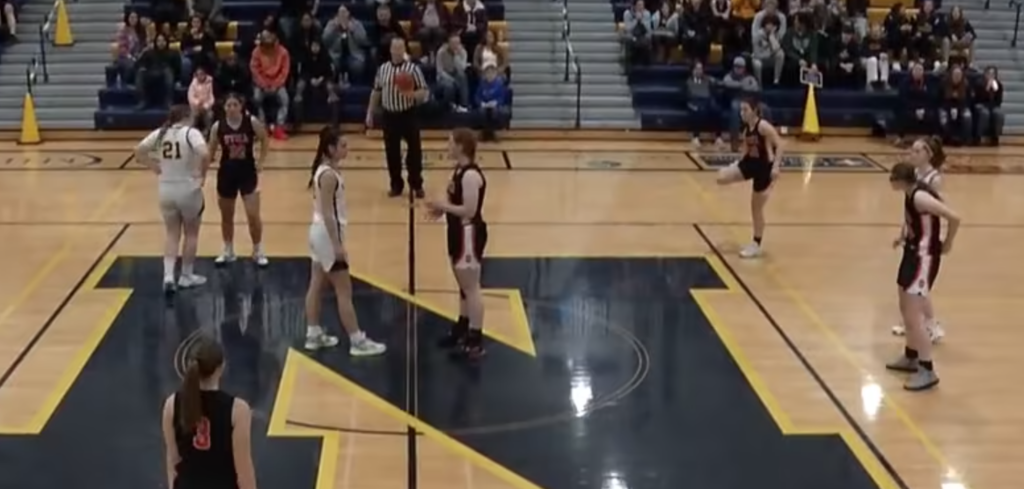 Exchange Student Spotlight - Port Huron Schools is hosting six exchange students from around the globe this school year. This week, we welcome Emma! My name is Emma. I am from Modena, Italy. I am 17 and currently attending Port Huron High School as a senior. I always wanted to come to the US to experience American High School. This experience is a great opportunity for me because it allows me to grow both linguistically and personally. In the past few years I met some people who had this experience and I finally convinced myself to do it. This experience so far has been amazing, I'm having a lot of fun and I'm grateful for everyone who is making this experience unforgettable for me. When I return to Italy I will attend my senior year (we have five years of high school) and then as soon as I get my diploma I will go to the University because I would like to work in the medical field.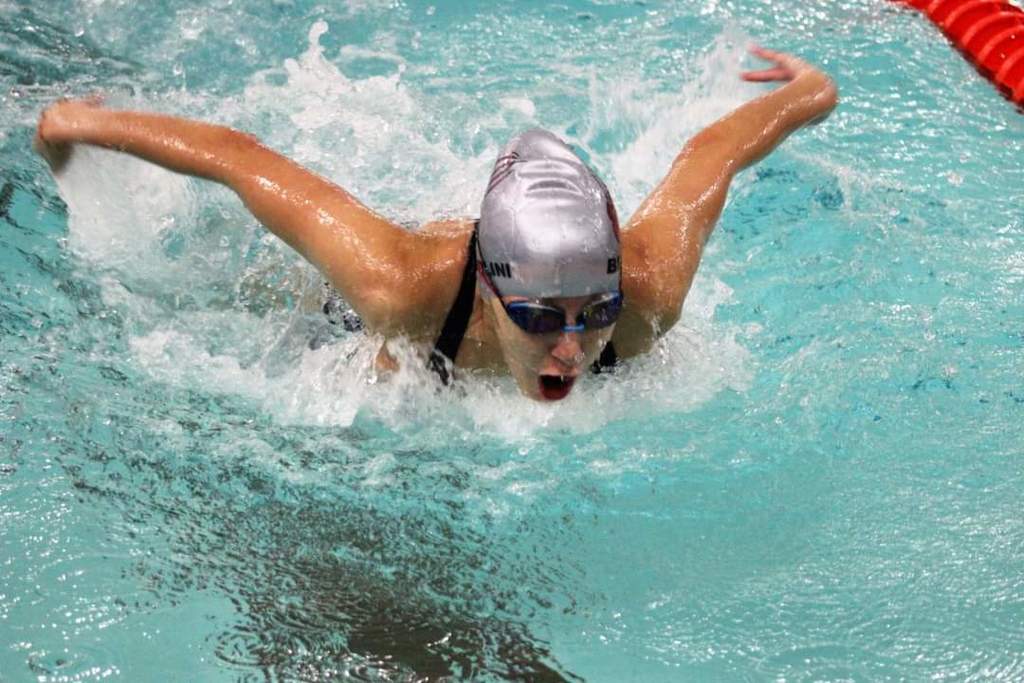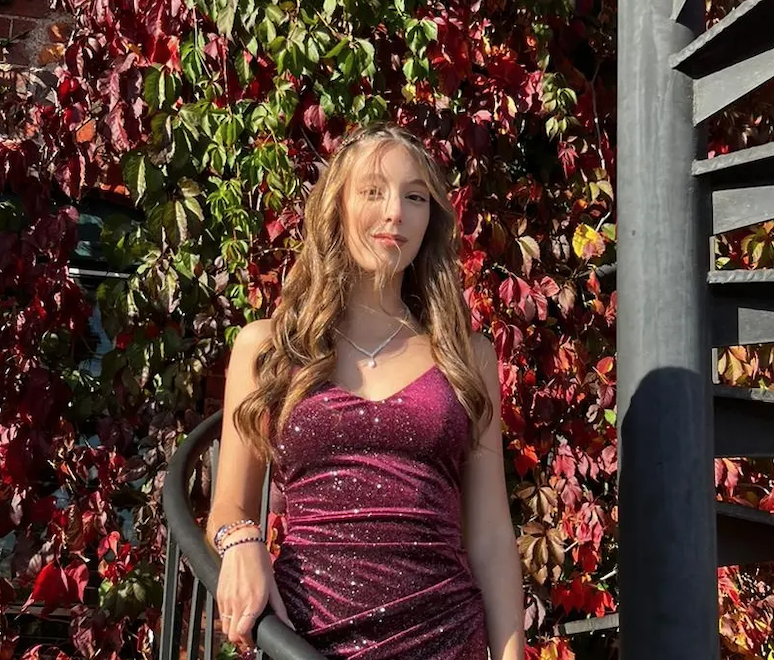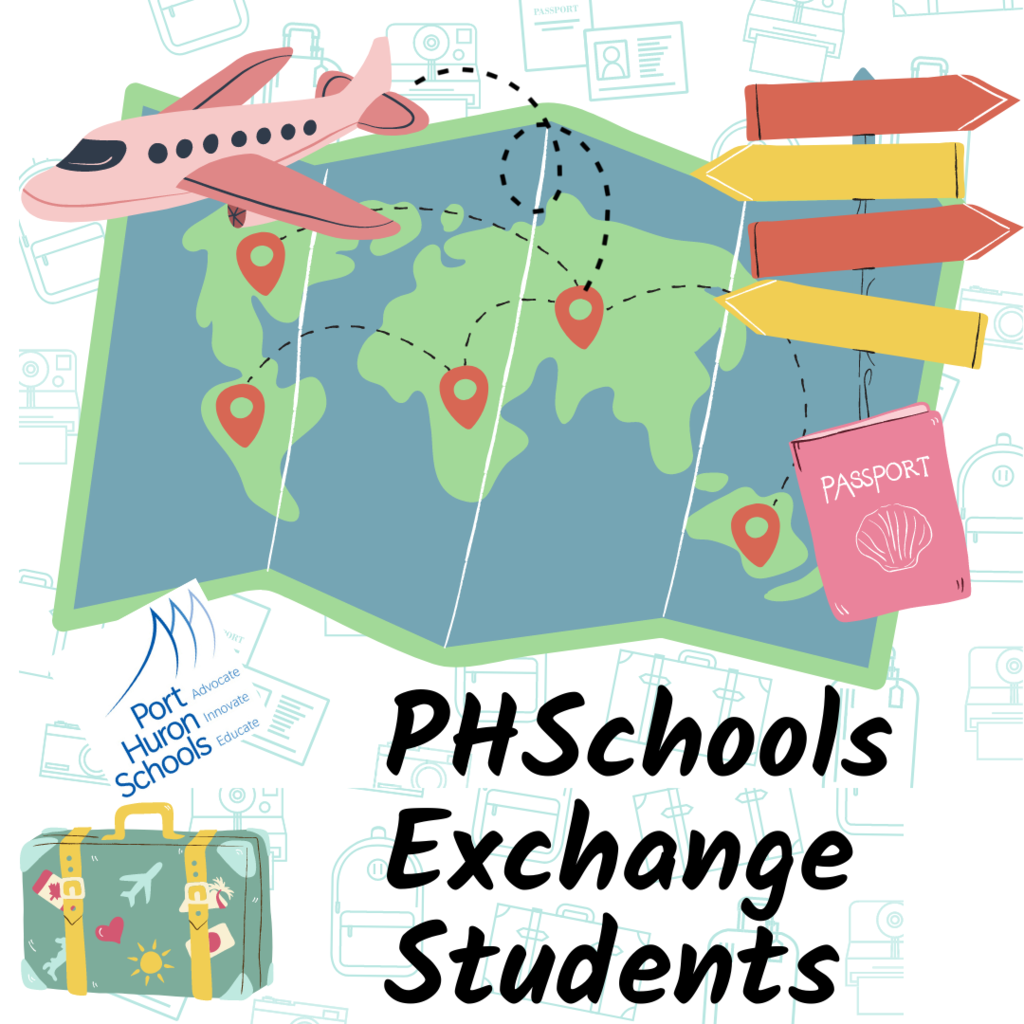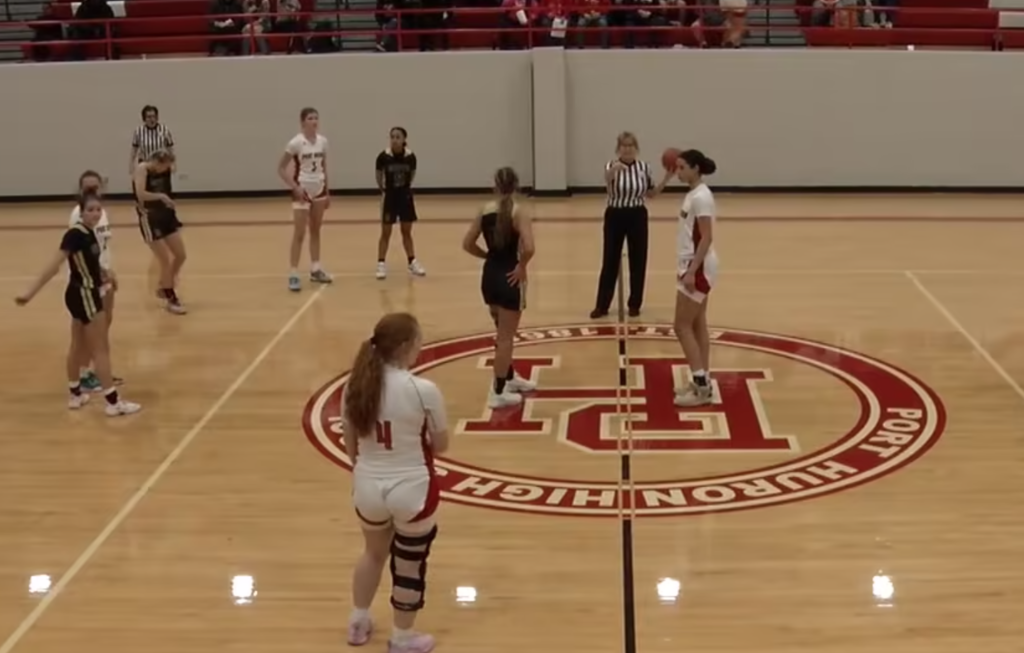 The Jr. BWQB League played their last regular season match of the year at Holland Woods this week. Congratulations to Mrs. Davert and the Fort Gratiot A Team who were our Season Champions!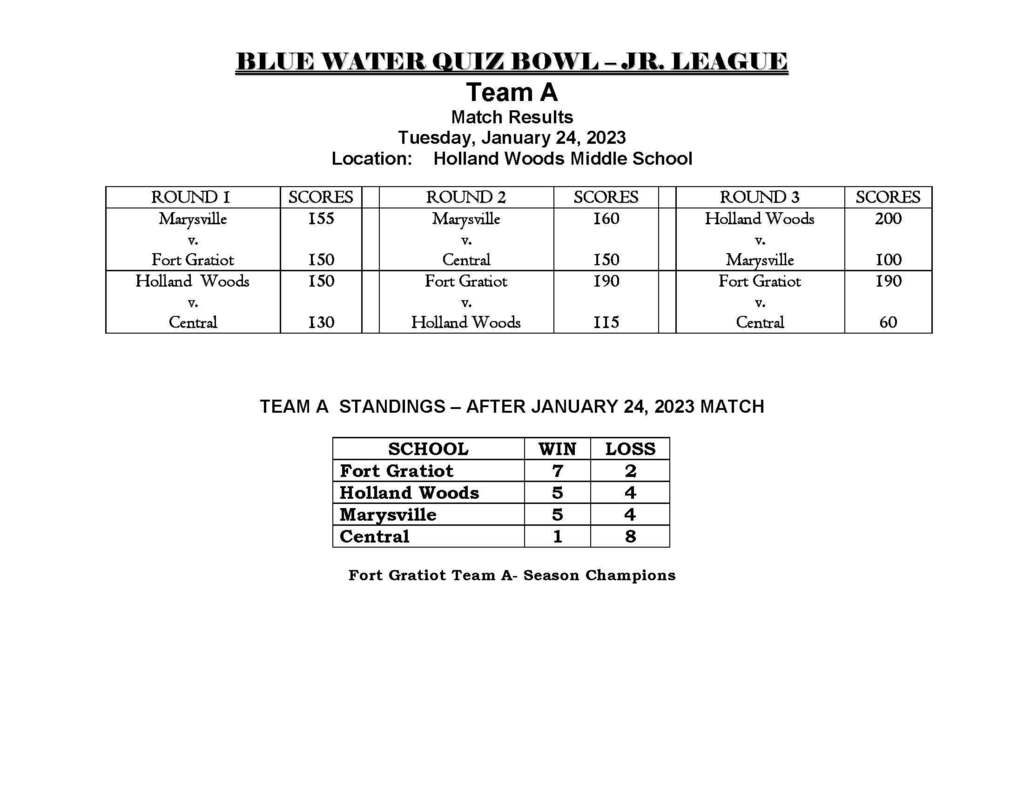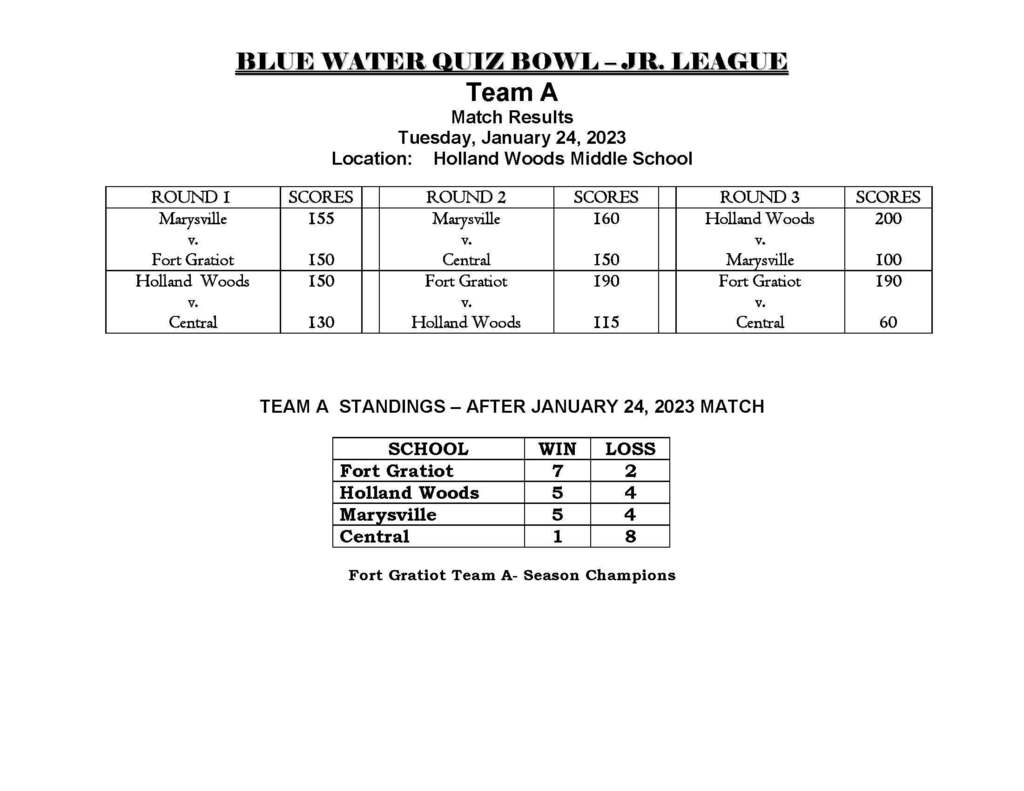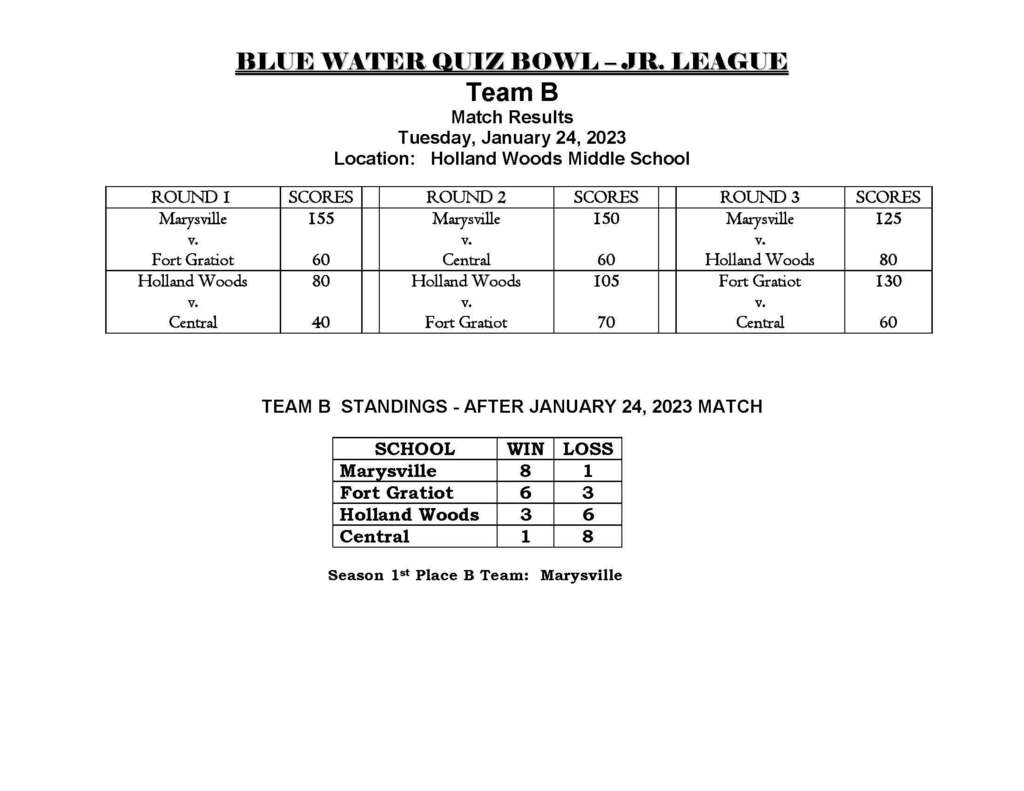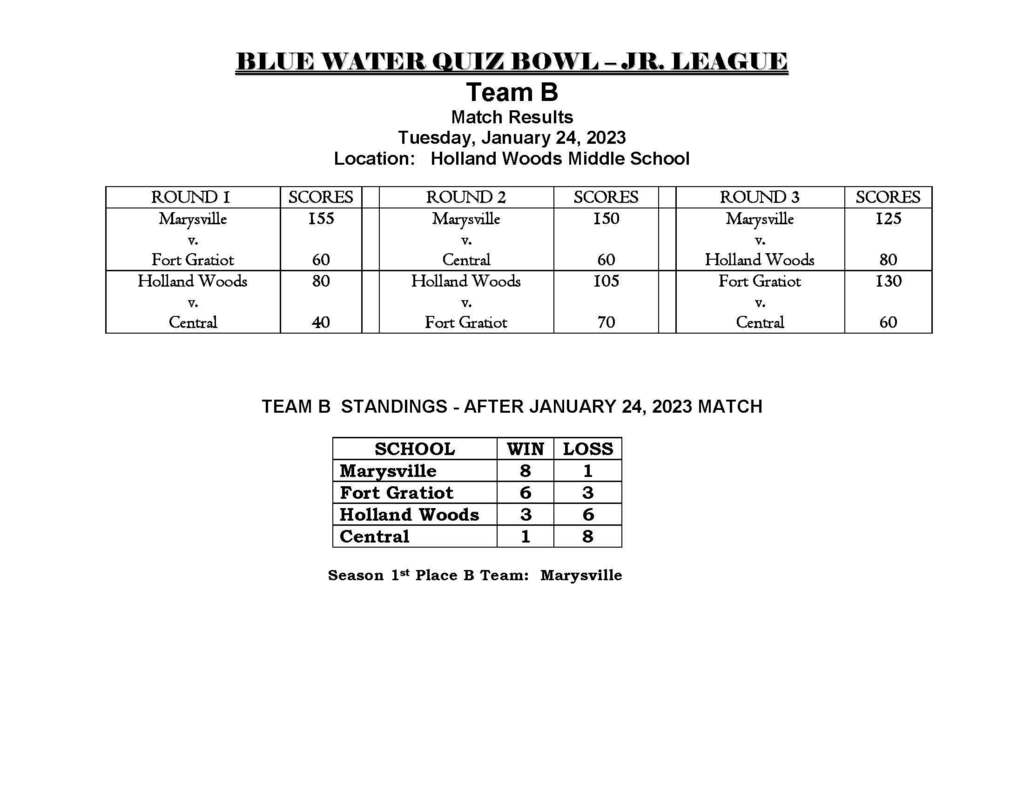 Exchange Student Spotlight - Port Huron Schools is hosting six exchange students from around the globe this school year. This week, we welcome Sidonie! My name is Sidonie Delagree and I am from Rennes in France. I'm 16 and currently attending Port Huron High School in 12th grade. I got the idea during the 2021 summer. A friend of mine had already spent three months in Canada so I was thinking to do the same, because I always wanted to learn English but I never spoke English well. I think you can't learn a new language well if you don't go to a country and speak the language. I didn't try to find more information on their programme so I lost the idea. When I started my 10th year I was thinking about it and I talked with my mom and I did it. So far everything is going great I'm in an amazing family, I have my group of friends and everything I wanted. So yes, that is good! Sometimes I want to see my friends in France but I think it's normal and every exchange student has the same thing. When I come back, I will see my friends and I will need two more years in high school before my French graduation. After that, honestly I don't know. I will probably go to Spain to learn the language because right now it's very important to speak as many languages so I'm going to learn another until I know what I want for my future.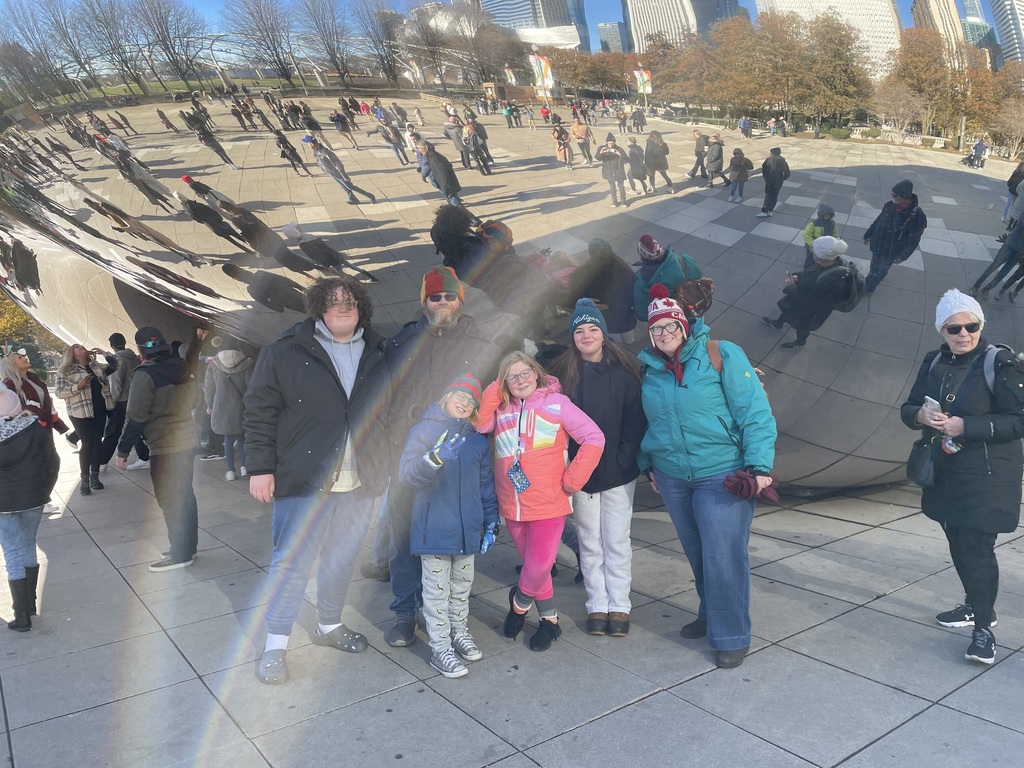 Road conditions have forced all Port Huron Schools to be closed again tomorrow, Thursday, January 26, 2023. Be safe everyone.